iDrive takes cloud storage to the next level with 100GB for 99 cents for Android users
10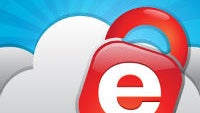 Over the past couple of weeks, there has been a bit of a war in cloud storage pricing going on between Google and Microsoft, but there is a dark horse coming in to undercut both of the major players. iDrive markets itself as a cloud backup solution, and it has just launched a new deal specifically for Android users that will get you quite a bit of storage for just 99 cents per year.
For that price, Android users will get 50GB of storage for backing up photos, videos, apps, contacts, call logs, and anything you might have on your SD card; and, you'll also get 50GB for file syncing across devices. The Sync option is new and is really why this deal exists. The feature has just been added to the app with an update that went live today, and activating Sync is what gets you to the 100GB mark. It works the same as something like Dropbox in syncing files across devices through the cloud.
All data on iDrive is encrypted using 256-bit AES encryption, and you can even add an encryption key to your data if you are really security conscious. If you just want to try out the app, you'll get 5.5GB of storage for free (technically 5GB, but you get another 500MB for installing the app), and another 5.5GB for Sync when you activate. Then, if you want to upgrade, it's just 99 cents per year to jump up to the 50/50 plan, and that price is guaranteed for life.
The deal is limited to Android users, but if you have an existing plan started on an iOS device, you can carry over your data.