For HTC's biggest fans, things just got worse
16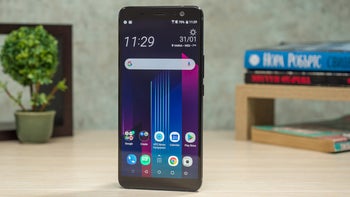 Remember when HTC was a major player in the smartphone industry? The company's resume includes several popular models including the first Android phone known as the
T-Mobile G1
in the states. Other well-known HTC phones that was have you feeling nostalgic include the
Nexus One
, the
HTC Touch Diamond
, the
HTC Droid Incredible
, the
HTC EVO 4G
and the
HTC HD2
. The company peaked with 2014's
HTC One (M8)
. Besides the unique design and aluminum build, the One (M8) was ahead of its time with a dual-camera system that allowed for the creation of the bokeh blur on photos, even those that were already processed.
But it has been all downhill since for HTC. The company introduced a string of handsets with batteries that were too small, cameras that couldn't compete with the competition and updates that never arrived on the promised date. Last November,
HTC released the Desire 19s
, an entry-level handset that excited no one. The company
released its 2019 financial results last week showing revenue down 58% year-over-year and off 87% over the last two years.
For HTC's few remaining fans, can things get any worse? According to XDA, yes they can. The HTC Elevate program is officially dead. This was a private community for the manufacturer's superfans that required an invitation to join. Once someone became a member, they were eligible to receive freebies and invitations to new product launches. HTC was serious about using Elevate to get feedback from those who cared about the manufacturer's products; the company demanded that members be active on the site and log in at least once a month.
Now, those who try to connect with the site receive a message that says "Hello — This program is no longer active. Please email ElevateSupport@htc.com for any support needs for HTC products." Only in hindsight will we know whether this means that HTC has finally pulled the plug on its once-thriving handset business, or whether the feedback it was receiving wasn't worth the cost of keeping the site open.