How to add a birthday to Google Calendar
2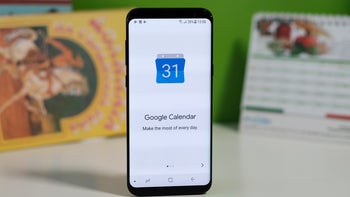 Forgetting a friend or a relative's birthday can lead to some less-than-ideal situations. Luckily, in today's digital age there are many ways to get reminded of a birthday. Most commonly, we get notifications on Facebook, but more and more people are trying to stay away from the social network — or simply don't add a birthday to their profile — so there's a risk that you might miss the important event. As an additional layer of protection against such mishaps, you can add birthdays to your Google Calendar as well.
Adding a birthday to a calendar sounds like a pretty straightforward process but it's not as intuitive as you might think. There are two main ways you can go about adding a birthday to Google Calendar. We'll give you a step-by-step guide for each below. How to add birthday to Google Calendar?
Add birthday to Google Calendar through your contacts
There's one important caveat about adding birthdays through this method and it's that Google Calendar currently doesn't have native support for birthday notifications. This means that unless you use your Calendar regularly, there's a good chance you might miss a birthday. Still, if having them on there is enough for you, continue reading. Here's how to add birthday to Google Calendar. If not, skip to
part two of this how-to
.
Somewhat surprisingly, adding birthdays isn't done on the Calendar app. Here's what you should do instead:
Step 1:
Go to the contact you need to add a birthday for in your Contacts app, tap on "Edit contact" and then on "More fields" at the bottom
Step 2:
Scroll down until you find the field for a birthday and tap on the date field to select the date. When that's done, tap on "Save".
Step 3:
Go to the Google Calendar app. The birthday will show up once Calendar syncs with Contacts, but if you want to expedite the process, tap on the three dots in the upper right corner and then tap on "Refresh". And voilà! The birthday is there!


The same process can be used to add different important annual events connected to your friends and family. From the drop-down menu seen on Step 2, instead of "Birthday" you can select to add an anniversary to your Google Calendar or even a custom event of your liking.
Add birthday to google calendar as a repeatable reminder
If you definitely need to remember a birthday, even if it's that of someone not on your contacts list or just want a quicker way to add birthday to Google Calendar, that's the way to go about it:
Step 1:
Open the Calendar app and tap on the plus icon in the lower right corner, then tap on "Reminder".
Step 2:
Add "[person's name]'s birthday" or something similar in the reminder text field and select the date. Then tap on "Does not repeat" and select "Every year".
Step 3:
Tap on Save in the upper right corner and you're done.



Keep in mind that you can't add reminders for past dates, so if the birthday has already passed this year you'll have to go to the date next year to add it.
You can also set this reminder using Google Assistant by saying "Okay, Google, remind me about [person's name]'s birthday on [date]" and choose to repeat every year.