How old is your own, main smartphone?
77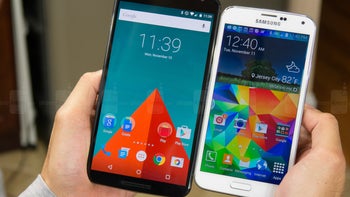 We love tech — that's why we are on this website, right? And we love reading about, trying out, and even owning all of the latest gadgets. We are pretty sure you do, too. But there is a world beyond our expensive hobbies and it often does not allow us to have the latest and greatest in toys. At least not always. So, we hold our childish enthusiasm at bay and compromise, choosing not to upgrade to the latest-and-greatest phone as soon as it's released.
This rings especially true now that flagship handset prices have been inflated.
So, how long are we willing to wait for a new smartphone? People normally adhere to a 2-year cycle, which is usually a happy middle-of-the-road deal — you pay the handset in 24 equal payments, which doesn't hurt too much, and you get to exchange it when it is sort of old-ish enough for new tech to be exciting. Though, nowadays, phones have arguably hit an evolutionary plateau and a single model can last you for 3 or so years before it starts feeling long in the tooth.
But, of course, some power users will still find it hard to last even 6 months with their top-tier device before they start looking for that new buzz. Hey, if you can afford it and it makes you happy — more power to you.
In any case, we thought we'd check — how old is your current phone (model, not actual purchase date)? No shame in still rocking a
Galaxy S8
since it did get One UI. Nothing bad in still keeping that
iPhone 6s
— hey, it has a headphone jack, right?