Google and Fitbit team up to work on next-gen fitness and health tracking
11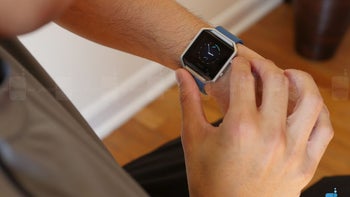 Google and Fitbit have teamed up to improve the way fitness trackers handle user health data,
EconomicTimes
reported. The fitness tracker maker has announced Monday that it will implement Google's Healthcare API to deliver health data directly to electronic medical records (EMR) systems used by doctors and hospitals.
The ultimate goal is to provide clinicians with more comprehensive information about their patients, so they can receive personalized care, tailored to their needs. The steady flow of health data would also help doctors identify otherwise difficult to diagnose diseases and react accordingly, the companies hope.
"Working with Google gives us an opportunity to transform how we scale our business, allowing us to reach more people around the world faster, while also enhancing the experience we offer to our users and the healthcare system,"
said James Park, co-founder and CEO of Fitbit.
"This collaboration will accelerate the pace of innovation to define the next generation of healthcare and wearables."

Both companies have had troubles in recent years, with Fitbit losing quite a bit of steam to Samsung, Apple, and other smartwatch makers, and with Google failing to turn Android Wear (now Wear OS) into a viable alternative to watchOS and Tizen. But the new partnership could be an indication of bigger, better things to come from the two companies.
"Finally, Fitbit and Google are collaborating to bring together the strengths of both companies to innovate and transform the future of wearables,"
Google and Fitbit said in the official announcement of their partnership.