Google Earth on iOS now lets you measure distances
2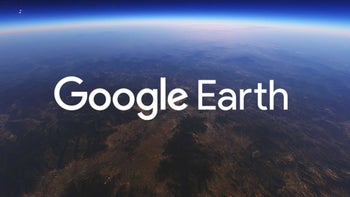 Google Earth is a great tool that allows you to take virtual trips to locations that you've always wanted to visit. In some places, like New York's Times Square for example, you can actually waste hours by pretending to walk around the area. Granted, you may want to find a more productive way to spend your time, but hey, we're not here to judge!
And now, thanks to the new measuring tool that's being added to Google Earth, you can measure the distance between any two points on the globe, and also find out the area of a certain patch of land. After previously arriving on
Android and Chrome
, the nifty measure tool is now going live on Google Earth for iOS devices.
Curiously, according to a new Google blog post, the measure tool has been one of the most-requested features by Google Earth users. Well, here it is!
"Ever wonder how far your hometown is from the North Pole? Or maybe, you simply want to measure the length of that hike you just finished. One of the most requested features for Google Earth is the ability to measure distance and areas."
Aside from measuring how far you are from *insert weird location*, the measuring tool can actually be useful when you're looking to buy a home. You can, for example, check the size of the park in the neighborhood you have your eye on. Pretty neat.
Download Google Earth:
Recommended Stories