Google Chrome is getting a seriously useful new feature on Android
4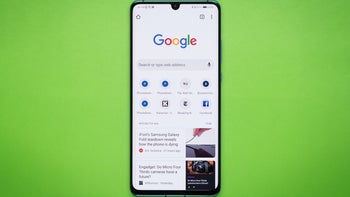 Opening a ton of tabs in Chrome, even the mobile version, is something that many of us are all too familiar with. The current card-style interface of the Chrome app is alright when you have only a few opened tabs, but going over 10 often leads to confusion and excessive scrolling to find what you're looking for. A new feature headed to Google Chrome on Android aims to resolve this issue by introducing tab grouping and a redesigned tabs screen.
The long-press menu will offer a new option, "Open in new tab group," that allows you to bunch sites together in groups. Starting a group makes a bottom navigation bar appear where the various tabs in the group are displayed as favicons for easy switching between them. Tapping the "Tab" icon next to the search bar (or alternatively swiping down from the search bar) brings you to the new tabs screen. The card stack interface is gone, and in its place is a thumbnail view that shows a snapshots of where you left of on different pages in a vertical gallery style.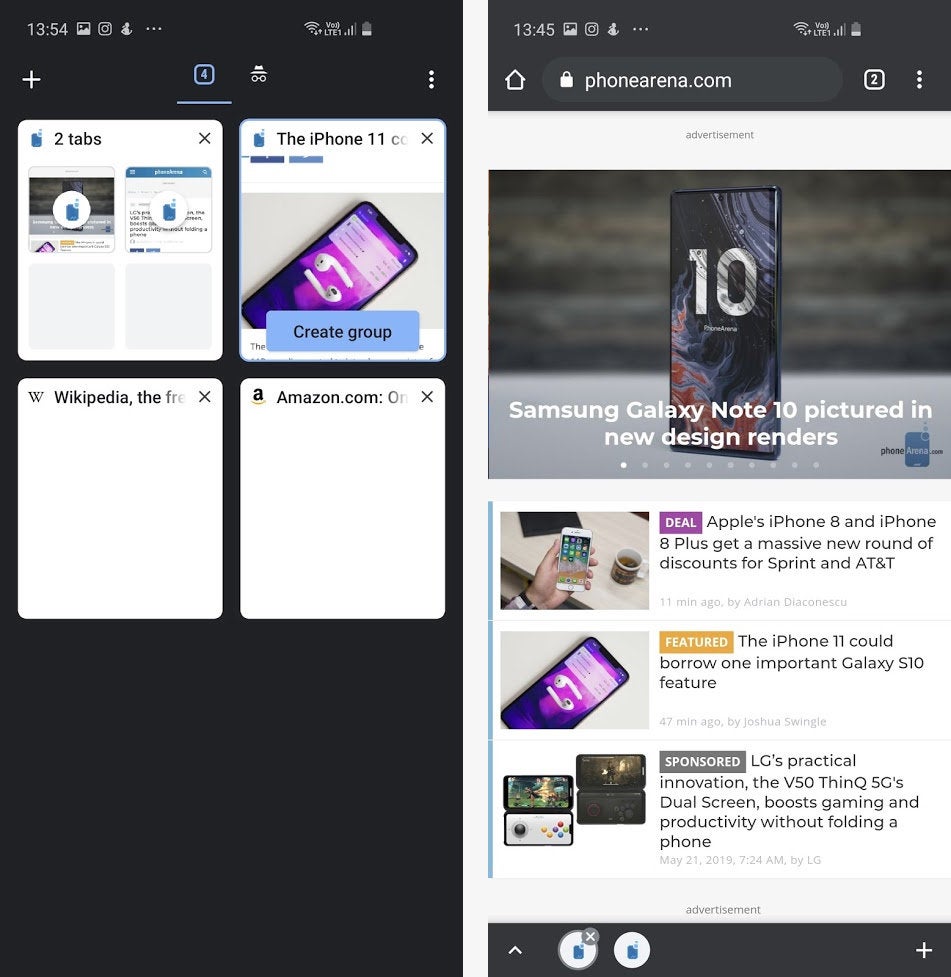 Left – tabs screen with one tab group. Right – webpage from a tab group. Note the navigation bar at the bottom
Tab groups are displayed like folders, each showing the total number of tabs inside the group, alongside thumbnail previews and favicons for the first four pages. Taping on a group opens an expanded view, which is very similar to the tabs screen. This really helps when you have quite a few tabs opened in Chrome, and you want to group some of them based on topic.
The new interface is currently a work in progress, so it's lacking some polish, but should be ironed out in the near future. Like most other features added to Google Chrome, this one is already accessible in the Canary version on Android, as
Android Police
notes. As such, it is still in the testing stages and may not perform as it will in the final release. Still, if you're eager to try it out, you can do so by typing "chrome://flags" in the URL bar in Chrome Canary, and searching for "enable-tab-groups-ui-improvements." Enable the option, restart the browser twice, and you should be ready to go.