The cost of next-gen mobile chips forces a major manufacturer to give up on 7nm production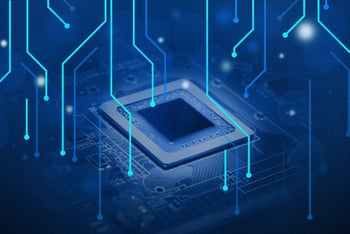 Computer chips are getting smaller and more powerful and in a couple of months we'll see the first smartphones (the new iPhones) using processors based on the 7nm architecture (current smallest is 10nm). The companies that are capable of mass producing those are very few and the exclusive club just lost one of its members.
GlobalFoundries, one of the leading semiconductor manufacturers, announced that it is discontinuing its 7nm development program as part of a new business strategy. The move comes as a bit of a surprise, after the company has worked on its 7nm fabrication process for almost two years and was expected to start mass production later this year.
GlobalFoundries also canceled the development of the 5nm and 3nm processes and will instead focus on production of 14 and 12nm chips. These types of chips are largely used in mid-range phones and are in high demand from phone makers that look to conquer emerging markets.
Development and production of the facilities needed to produce smaller chips cost billions of dollars and the investment is only worth it for companies if they will have enough orders to make up for it. Since the only two other manufacturers with 7nm lines,
Samsung
and
TSMC
, were already ahead of the race and shipping chips to their clients, GlobalFoundries decided it makes no sense to keep funneling money into R&D that might not pay off.
The reduced competition is good news for Samsung and TSMC, but manufacturers that have high-end models might see an increase in chip prices, if they want their orders to be completed with priority. This means that future flagship phones might be even more expensive than what we're already seeing.
This move from GlobalFoundries highlights the challenges companies face on the forefront of technology, now that significant performance gains are harder and harder to achieve. No wonder companies are trying to look for other ways to grab consumers' attention, like coming up with
foldable phones
.