Results: bring on the variable aperture!
14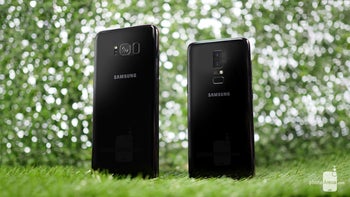 The Samsung
Galaxy S9
and
Galaxy S9+
are about to come out near the end of this month and, thanks to a bunch of prolific leaksters, we've got a pretty good idea how they will look and what features they will have. Well, allegedly — you know, nothing is set in stone. But a lot of sources are cross-confirming a lot of the data.
So, we even have the phone's
alleged retail box
, giving us a clear-cut look at its upcoming features. We are quite hyped about them and if you were to ask us which one we are most excited about... we'd take a while to respond. Is it the overdue inclusion of stereo speakers? Or the
variable aperture
that's going to bring some cool macro shots? Or the new intelligent
facial scan
, which would sort of mimic Face ID?
We thought we'd ask you!
Unsurprisingly, a ton of people are interested in the variable aperture. After all, it a) looks cool and b) we've no idea how exactly it's going to work, so there's excitement in that mystery. But the same amount of people are glad that they will finally be getting stereo speakers. Well, we hope Samsung delivers!