Galaxy S23 Ultra unlocked deal! Free storage upgrade, $100 in credit, $500 off with trade-in here!
8
We may earn a commission if you make a purchase from the links on this page.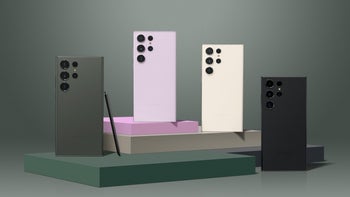 Advertorial by Samsung: the opinions expressed in this story may not reflect the positions of PhoneArena!
Samsung's Galaxy S23 phones have been announced and the long wait is finally over! With rumors about price hikes popping up as the launch was drawing near, it's safe to say we were waiting with bated breath.
Well, good news! The Galaxy S23 series retains its pricing in the US! And that's with all the massive upgrades that the Galaxy S23 Ultra brings about.
The
Galaxy S23 Ultra
is Samsung's ultimate camera phone. With a new, 200 MP sensor, the crazy 100x zoom, and the capabilities of the new Snapdragon 8 Gen 2 Mobile Platform for Galaxy, it will surely redefine the game this year. You can now record 8K clips at 30 FPS and with the enlarged vapor chamber, you should be getting prolonged solid performance even with the most intensive of games.
With the offer we have here, you can grab a Galaxy S23 Ultra, unlocked — no strings attached —, with a storage upgrade for free! That means, you jump up a tier to 256 GB storage and 12 GB of RAM, at the price of a 128 GB / 8 GB model.
Hold on, it's not over — if you have an older phone to trade in, you can get up to $500 off on that price, too. And, as a cherry on top, a pre-order now will net you $100 of Samsung credit, so you can use that towards a nice official case or a set of Galaxy Buds!
The Galaxy S23 Ultra will be shipping on the 17th of February and its starting price will be $1,199.99 for the 128 GB / 8 GB model. The pre-order period gives you a change to jump ahead of the pack with the better variant, for less money!