gMaps Pro adds public transit and more
7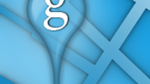 With Nokia Maps becoming more and more a part of Bing Maps, having Google Maps on your Windows Pone device isn't really all that necessary, but some people just prefer Google, and for those people, there is gMaps Pro. It has always been the best Google Maps experience for WP, and now it's even better.
gMaps Pro has just been updated with two great new features: public transit information and directions, and vastly improved navigation. The public transit options are just what you'd expect, but the big deal is navigation, which gMaps puts under the heading "Driver Mode".
The new features in Driver Mode include alternate routes, and improvements with a separate speed indicator, start/stop/reroute buttons, partially visible route line fix, reset speed if stopped, and a feature to automatically stop navigation if destination reached.
The goods don't stop there either. The update also adds zooming out with two-finger tap, and a new compass engine. Not a bad update.