Oh no, now the foldable Huawei Mate X is also delayed (by a whopping three months)
3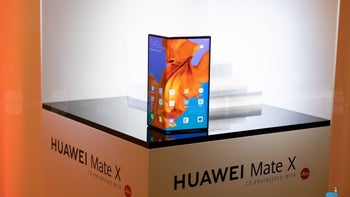 After several years of steady,
impressive growth
in the global smartphone market, Huawei is seeing the very survival of its core businesses threatened by political tensions between the US and China. As much as the tech giant would like us to believe
Trump's ban
will have little to no impact on its sales numbers (
if it comes into effect
), the fact of the matter is the company doesn't have a viable backup plan for the chaos expected to ensue in a couple of months.
Even after
seven years of secret development
, Huawei's homebrewed Hongmeng OS is
reportedly far from ready for primetime
, and although recent tests may have shown the platform to be significantly faster than Android, actually replacing it on commercial devices with no help or official support from Google looks like a distant dream. Meanwhile, it remains unclear what can be done about future chipset production and supplies of other crucial components if
Qualcomm, Intel
, and
Arm don't find a way
to continue collaborating with the world's second-largest smartphone vendor.
Huawei Mate X - the short road from no delay to a three-month setback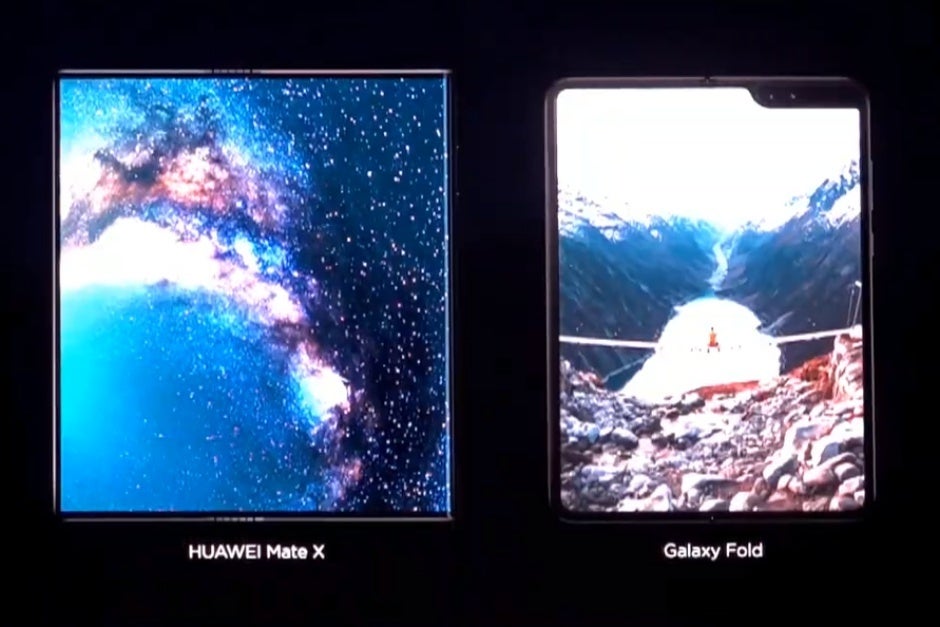 The goal was obviously to beat Samsung's first foldable phone to the market and possibly to gather precious advertising ammunition by delivering on the company's promises,
unlike the competition
. While the latter objective has fallen through, the former could still very much be on the table. After all, it's not looking like the Galaxy Fold will be released in either June or July.
Even if Samsung manages to pull off an August launch alongside the Galaxy Note 10, the Mate X is likely to be welcomed with open arms in September for a couple of reasons. For one thing, at least Huawei is courageous enough and honest in announcing this lengthy delay rather than keeping everyone waiting and hoping for a swift conclusion. Also, it's important to remember the
Huawei Mate X
is fundamentally
different from the Galaxy Fold
, with a revolutionary design deemed trickier to implement by analysts and a single out-folding 8-inch display.
Android or Hongmeng? The million-dollar question
Since the Huawei Mate X is already in production, odds are it won't be affected by the US ban even if it does come into effect. As such, the foldable device might be able to run Android with full Google support out the box, although in terms of software updates, it's probably best not to get your hopes up. The same goes for seeing the Mate X released in many markets outside China, even if the company claims certification tests with "various carriers" are precisely the reason why this is now delayed until September.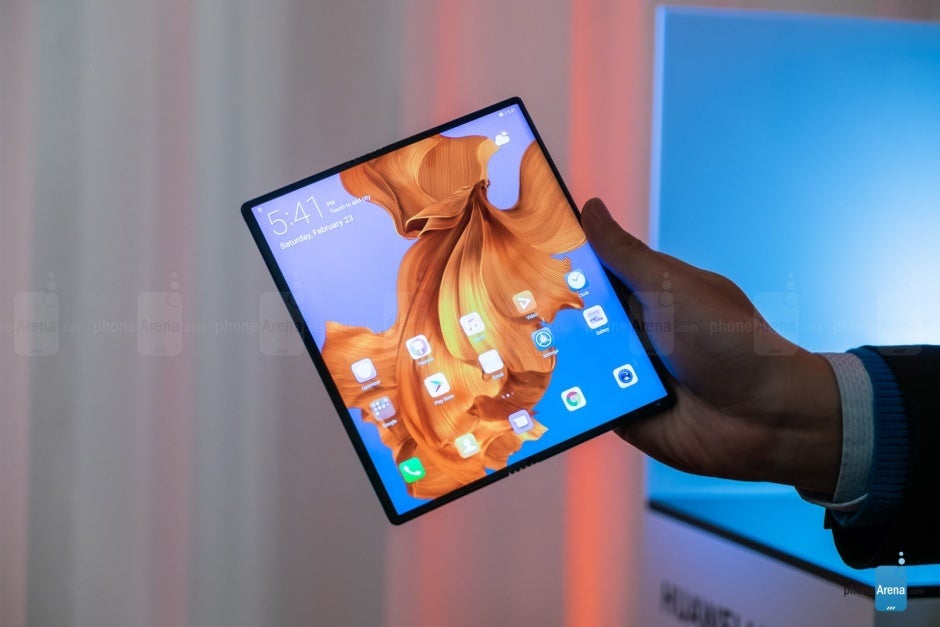 That's unlikely to be the full story, though, as yesterday's Korean media report hinted at production difficulties caused by, you guessed it, the imminent US business embargo. Going forward, Huawei's "preference" naturally remains Google and Android in an attempt to honor a partnership of many years, but if it comes to that, Hongmeng will be ready to take over in "six to nine months."
That means the earliest the new OS could be rolled out is around December (not October), which leaves the
Mate 30
lineup in a pretty awkward position. The only other details revealed by Huawei corporate communications head Vincent Pang are that Hongmeng will be based on the Android Open Source Project (naturally) and exclusively run on phones initially, with support for other devices (like tablets, smartwatches, and computers) planned for "later."