FCC says TicWatch Pro 5 checks all the boxes: Snapdragon W5+ chip, large battery, and Wear OS 3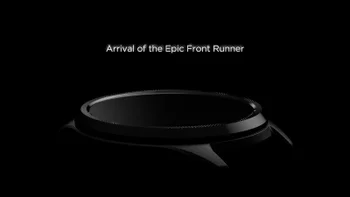 Mobvoi's next-generation TicWatch Pro 5 timepiece seemingly paid a visit to the
FCC
(via
DroidLife
). While the documentation doesn't mention the device by name (and really, what fun would that be?), it does cover a product with the model number WH12088 and specs that seem to match what Mobvoi and tipsters said to expect for the TicWatch Pro 5. Such specs include the use of the Snapdragon W5+ Gen 1 chip which last summer Mobvoi said would be used in a device released in the fall. That device never arrived.
Last July, the manufacturer said, "The next-gen TicWatch will include the latest version, the Snapdragon W5+ platform, offering enhanced battery life on a single charge, which will make it the most powerful smartwatch in the series to date. In addition, the Snapdragon W5+ platform's powerful applications processor and ultralow power co-processor will enable Mobvoi to deliver a smartwatch with ultra-fast performance and connectivity."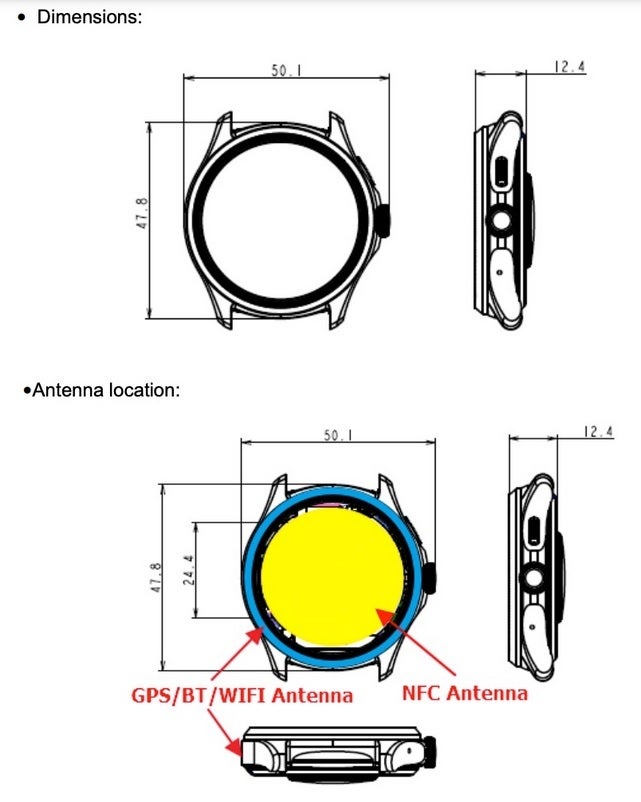 Dimensions and antenna locations from the FCC report
The specs listed by the FCC for the device they approved not only included the Snapdragon W5+ Gen 1, they also featured a large 611mAh battery and the device has Wear OS 3 pre-installed. That matches what Mobvoi said last July, but also doubles what
tipster Kuba Wojciechowski wrote in a tweet last month
. The tipster said, "Leak: Mobvoi TicWatch Pro 5 - one of the first watches to ship with Snapdragon W5(+) and Wear OS 3."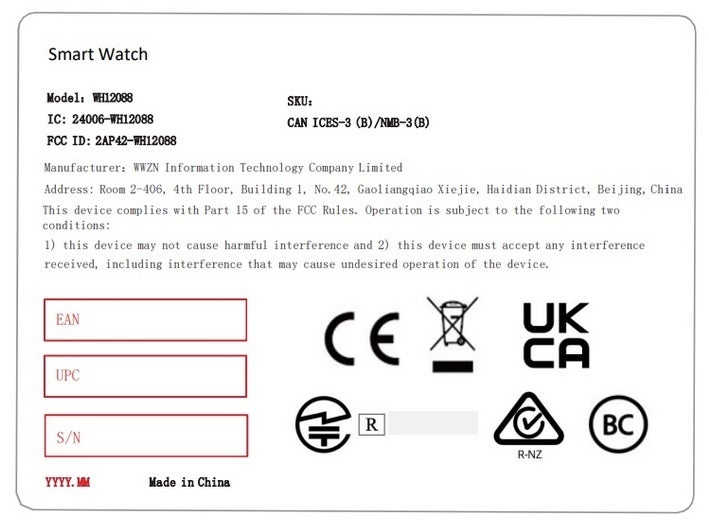 Package label for the watch as published by the FCC
The FCC says that it looked at a "production unit" of the upcoming timepiece and found that it is equipped with WiFi, NFC, GPS, and Bluetooth 5.2. The FCC says that the watch will use software version RMDB.220901.00A. Not including the single crown seen in renders (as opposed to the two found on the TicWatch Pro 3), the case size seems to lie in the range of 46-48mm. The aforementioned TicWatch Pro 3 weighed in at 47mm.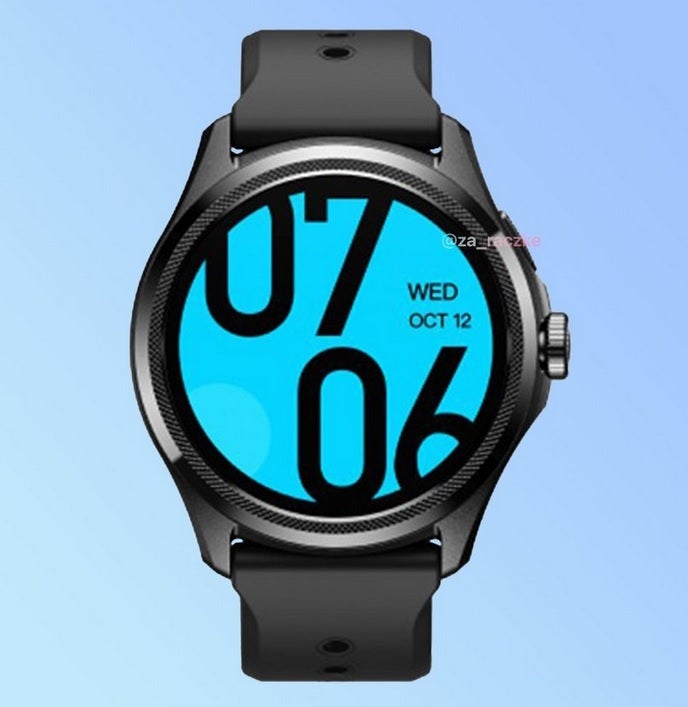 Render of the TicWatch Pro 5
Speaking of the previous model, why is Mobvoi going from the TicWatch Pro 3 to the TicWatch Pro 5? Did someone in the company lose count? Actually, the number four is considered to be bad luck in China which explains the jump. You might recall that
OnePlus never released a OnePus 4 for the same reason
.
Let's assume for a moment that the smartwatch hosted by the FCC was the TicWatch Pro 5. Now that the FCC has given the device the once over, the introduction of the new wearable could be imminent and Mobvoi's first Wear OS 3.0 timepiece might soon be here.