In just a few hours Facebook lost more money than most companies are worth
4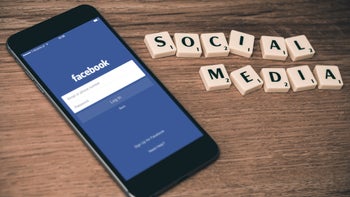 Facebook shared its financial results for the second quarter of 2018 yesterday and the information wasn't well received on Wall str. Shares of the company fell drastically from $217.5 to around $172. This caused the company to lose $123 billion in market cap. There aren't many companies that are worth more than $120 billion, let alone that can afford to lose that much without going under. So, what triggered the drop?
Facebook reported a Q2 growth rate of the unprecedented low 1.54%, dropping under 2% for the first time since the company launched. In comparison, Q1 growth was 3.42% which is close to the company's average. Not gaining enough new users will hurt Facebook's revenue stream, which is what stock brokers are ultimately interested in.
There was another negative "first-ever" in the second quarter of this year. Facebook not only failed to grow, but actually lost 1 million users in Europe. Results in North America weren't much brighter, both the US and Canada remained at the same user count as previous quarters. So, all of the growth came from the so-called emerging markets. The problem for Facebook is that for investors, not all users are the same. Advertisers pay top dollar for American and European users' attention because they can afford to spend more. Earnings from North American users are 3 times higher than those from European ones and around 12 times higher than users from the rest of the world.
And while revenue growth was impressive at 42% compared to Q2 of 2017, Facebook's CFO was quick to cool things down, saying that next quarters will likely see an increase below 10%.
Facebook executives are pointing the fingers at the infamous GDPR for scaring Europeans off their website. The General Data Protection Regulation came into effect in Q2 of 2018 and apparently at least a million people didn't like how Facebook treats their data enough to stop using the social network altogether. The company was involved in a number of other controversies in the last few months and was often in the center of people's attention, which could have contributed to users' decision to deactivate their accounts.
Facebook still has things under control, however; it used its vast resources in the past to buy competing companies like Instagram, the social network a lot of its younger userbase is shifting to, as well as WhatsApp, so often the money goes into different pockets of the same pants.
via:
TechCrunch