DISH has big plans for its cloud-based 5G network that go beyond serving Boost customers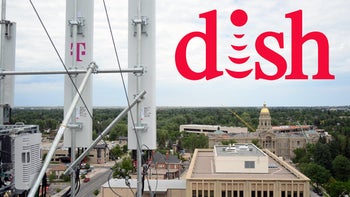 The satellite TV honchos from DISH used to be at the forefront of the
T-Mobile and Sprint merger
opposition, expressing a number of concerns citing lack of competition and the potential boost of plan prices in front of the FCC.
When they were offered the prepaid carriers that T-Mobile and Sprint had to divest of to comply with said anti-competitive principles, however, they then turned on a dime. Boost, Metro, Virgin - these were and some of them still are household pay-as-you-go names with millions of subscribers and immediate brand recognition, so DISH immediately lined up for the goods.
After acquiring Sprint's prepaid businesses and customers, DISH was given access to the network of the resulting new T-Mobile carrier for no less than seven years, in addition to the opportunity of building its own independent 5G broadband network. The network is still under construction, even though DISH has been clamoring for competitive advantages that would put it in more advantageous position against the big three. Well, apparently the
honeymoon of DISH with T-Mobile is over
, and the Un-carrier is "anticompetitive" as it wants to
shut down Sprint's oldie CDMA network that DISH intended to piggyback on
earlier than planned.
So, what's an aspiring 5G carrier to do? Well, switch to another network, of course. That's right,
DISH will be paying AT&T more than $5 billion
over 10 years to gain access to its network and show them T-Mobile robber barons.
The network chief of DISH, Marc Rouanne, now has even further plans for its newfangled 5G network that involves business customers as much as it will serve former Boost Mobile subscribers. During a keynote at the AWS' re:Invent conference, reports
Fierce Wireless
, Mr Rouanne noted that DISH's 5G network cloud architecture provided by Amazon Web Services (AWS) will be uniquely positioned for the enterprise market, too, as it would allow for a "network of networks" that would communicate with each other:
The result will be a game changer for businesses across the industry and enterprises Today as a consumer I can design the experience that I want. That is exactly what we are going to do with 5G/4G enterprise and we're going to do that together with AWS. It's not just one size fits all like we used to. It will be customizable by speed, latency…and many other features...
We can literally move the software around, north and south, in hours, which again would have taken years in existing networks because it's tied to tons of hardware. Looking ahead, Dish is going to be the enabler of technology people have not even imagined yet.
According to Mr Rouanne, "
companies will be able to utilize aggregated and analyzed data to identify patterns and improve [the] customer experience
," citing buzzwords like artificial intelligence and machine learning to achieve large-scale automation that can "
scale up and down at will, which would have taken years on the classical 4G or 5G network
."
We'll see how those plans pan out, but if Mr Rouanne is right in one thing, it's that DISH is uniquely positioned to build things from scratch without being bogged down in legacy hardware and software. The DISH 5G network is expected to launch in Las Vegas by the end of the year as a beta service, then roll out commercially next year.

Recommended Stories