The best car chargers you can get
We may earn a commission if you make a purchase from the links on this page.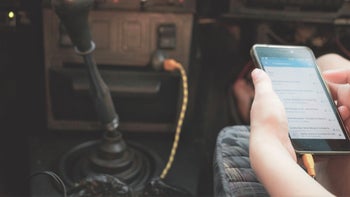 Most phones that have come out during the last couple of years can easily last us a full day of use. However, we all know that with time the batteries inside our beloved mobile companions can't charge at the same capacity as when they are brand new. That is why we have useful gadgets like car chargers, which allow us to top up our phones whenever we are commuting, so that we always have a full battery.
All's to say that you don't know how useful one can be until you actually go ahead and buy yourself a car phone charger. So, let us take a look at some of the best ones you can find on the market right now. We have gathered our top picks across the numerous options that are out there. All you have to do is see which one fits your needs the best!
You might also want to check out some of our other charger-related content:
Our top picks at a glance:
How we choose the best car chargers?
We look for car chargers that come from tried and tested brands, that have built up their reputation in this market. We take into account the quality, features, compatibility, and how these stack against the price when adding/replacing a car charger in this list.
Wired car chargers:
Anker PowerDrive Speed+ 2 Car Charger
Anker is probably one of the companies you've heard the most about when the topic of chargers and batteries comes up, and that's for a good reason. Throughout the years, it has managed to become a household name in this segment thanks to the incredible reliability, build quality, and innovative approach.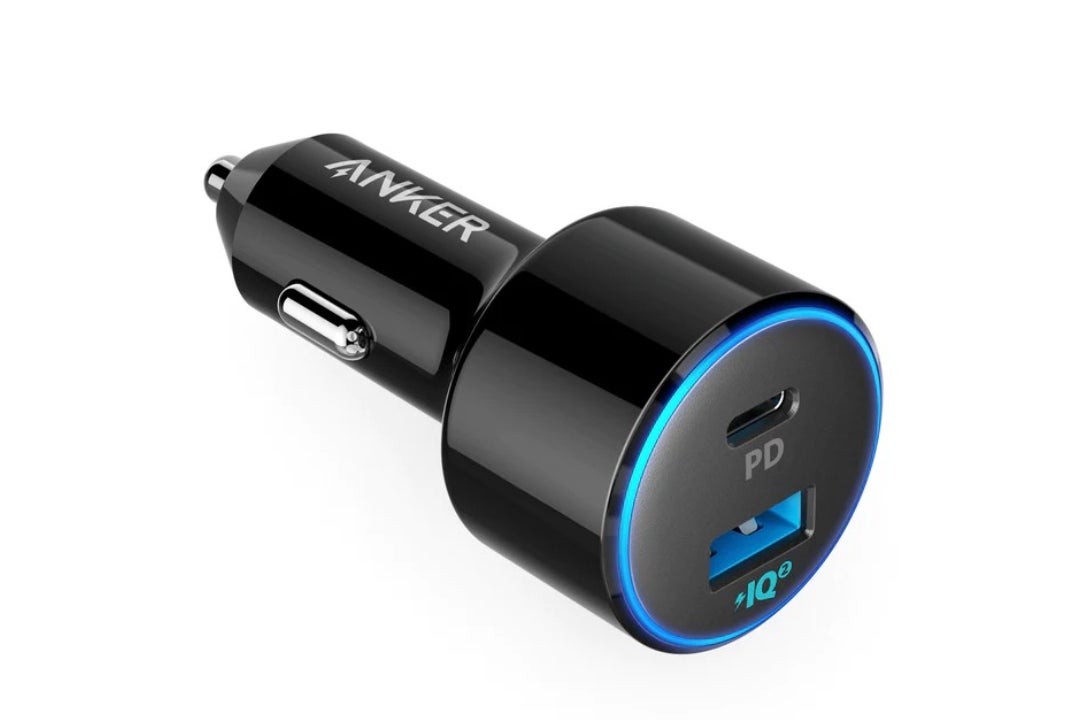 The Anker PowerDrive Speed+ 2 car charger is has a maximum output of 30W, which is enough to charge a 2016 MacBook for 2h and 30m. It is a rather small car charger that fits one USB-C and one USB-A ports.
Ainope 48W Super Mini
While there are many car phone chargers out there with a small form factor, the Ainope Super Mini is probably the slickest and most compact of them all. It is one of the most popular brands online that makes car phone chargers, and seems to be loved by buyers.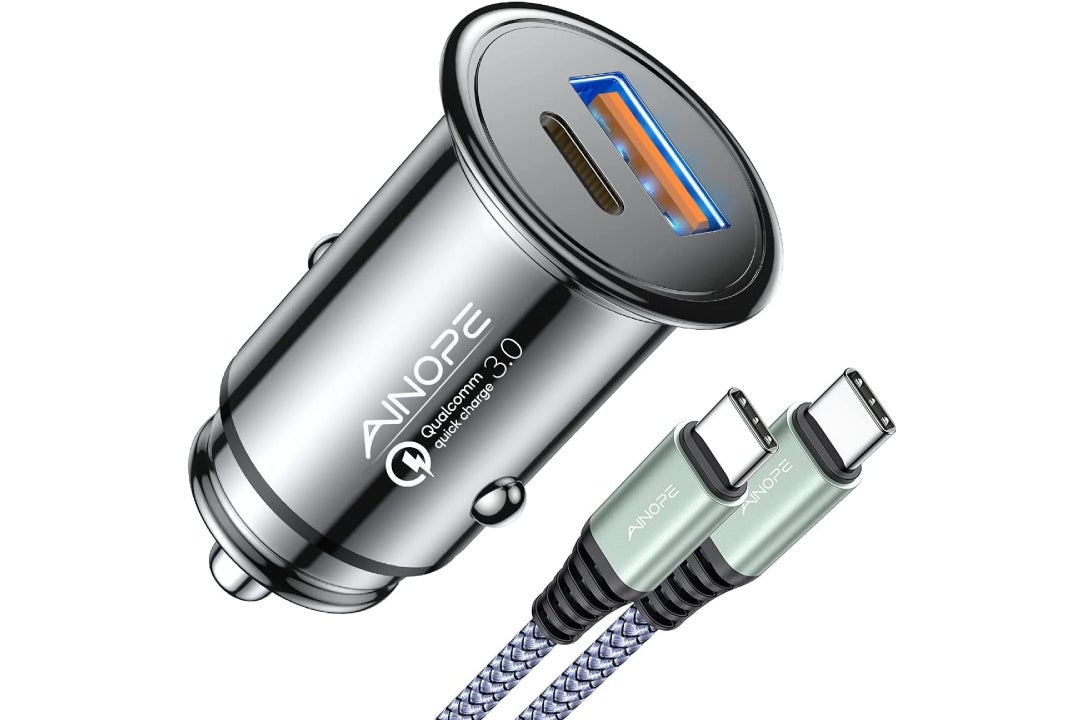 For just a few dollars more, you get double the charging speeds of the Anker PowerDrive 2! This specific Ainope Super Mini car charger also comes with a USB-C (PD3.0) and a USB-A(QC3.0) port. The former can charge at up to 30W, while the latter at 18W. What's even better, is that you can charge two devices at top speeds simultaneously, without any drops in power.
To top it all off, this little bad boy is made out of high quality materials and comes with a durable USB-C to USB-C 3.3ft nylon cable. If you would like to make use of the USB-C port that is the more powerful of the two, however, you'd have to get your own USB-C to Lightning cable.
Elecjet 63W PD PPS
The 63W charger from Elecjet seems to be a perfect fit for owners of phones capable of super fast charging speeds as it supports a standard called PD PPS. A good example are the Samsung Galaxy phones that require Programmable Power Supply (PPS) to charge at maximum speed.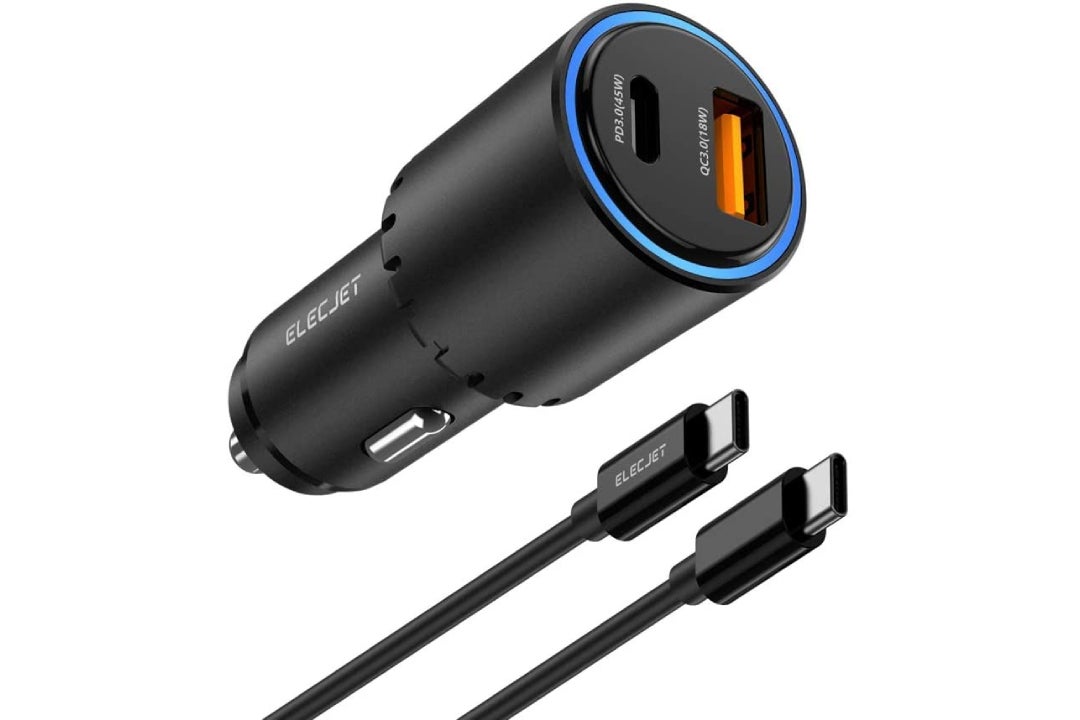 The Elecjet 63W comes with a USB-C PD3.0 port that's capable of charging speeds up to 45W and a USB-A QC3.0 port that goes up to 18W. It's high power output also allows for charging laptops with a USB-C port like a MacBook Air /Pro, or a Dell XPS.
The Elecjet will charge through both ports at max speeds, without its power dropping. It also comes with its own 3.3ft USB-C to USB-C cable.
Anker PowerDrive III Duo
Once again, we stumble upon an Anker device in our search of a great car phone charger. The Anker PowerDrive III Duo is one of the few out there that come with two USB-C ports. Both of them can charge your device at a maximum speed of 20W. Thankfully, both USB-C ports can charge at their highest speeds at the same time.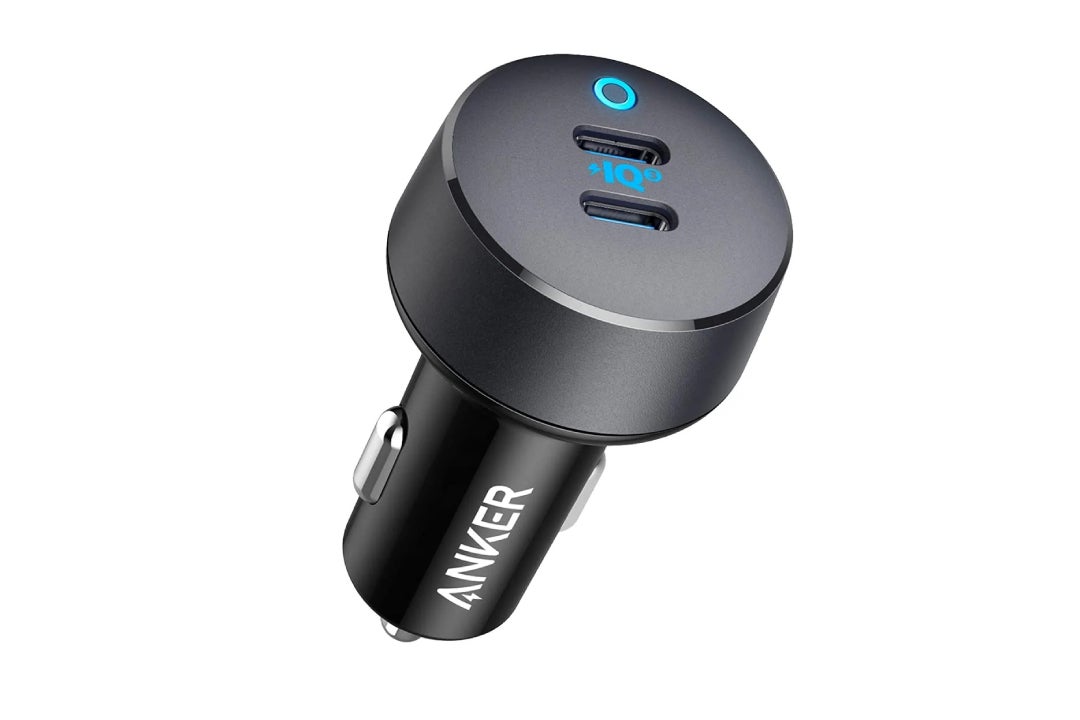 The PowerDrive III Duo is made out of high quality and durable materials, and thanks to Anker's PowerIQ 3.0 technology, it is universally compatible. One thing to keep in mind, though, is that it does not come with a cable, so you would have to get your own.
Anker assures maximum safety, thanks to its MultiProtect safety system, which prevents overloads, controls the temperature, and more.
Wireless car chargers:
iOttie
Okay, so we listed you what we think are some of the best car chargers, but what about the wireless ones? Well, our first proposition is the iOttie wireless car charger, which is quite the popular choice among buyers.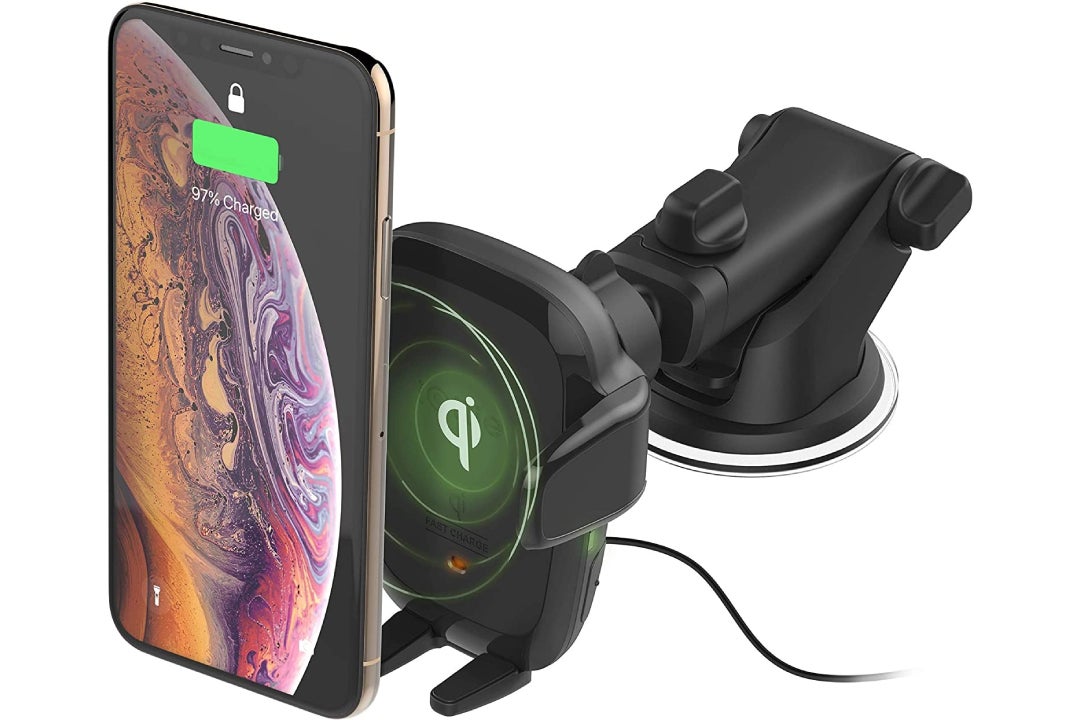 This car wireless charger can juice up an Android phone with up to 10W and a an iPhone up to 7.5W. It can automatically grab or let go of your phone once it senses you've placed it there. On top of that, you can choose between three different attachment options: cupholder, dashboard, and vent/CD.
The iOttie wireless car charger comes with the Auto Sense mount, a dual USB car charger, dashboard pad, and reflective sticker inside the box. The mount is very versatile in terms of its movement, so you should be able to find a comfortable position in your car.
Anker MagGo
Yes, Anker makes wireless car chargers too, are you surprised? However, the Anker MagGo is a rather niche product intended solely for iPhone 12 and later. That's because it is a MagSafe wireless car charger.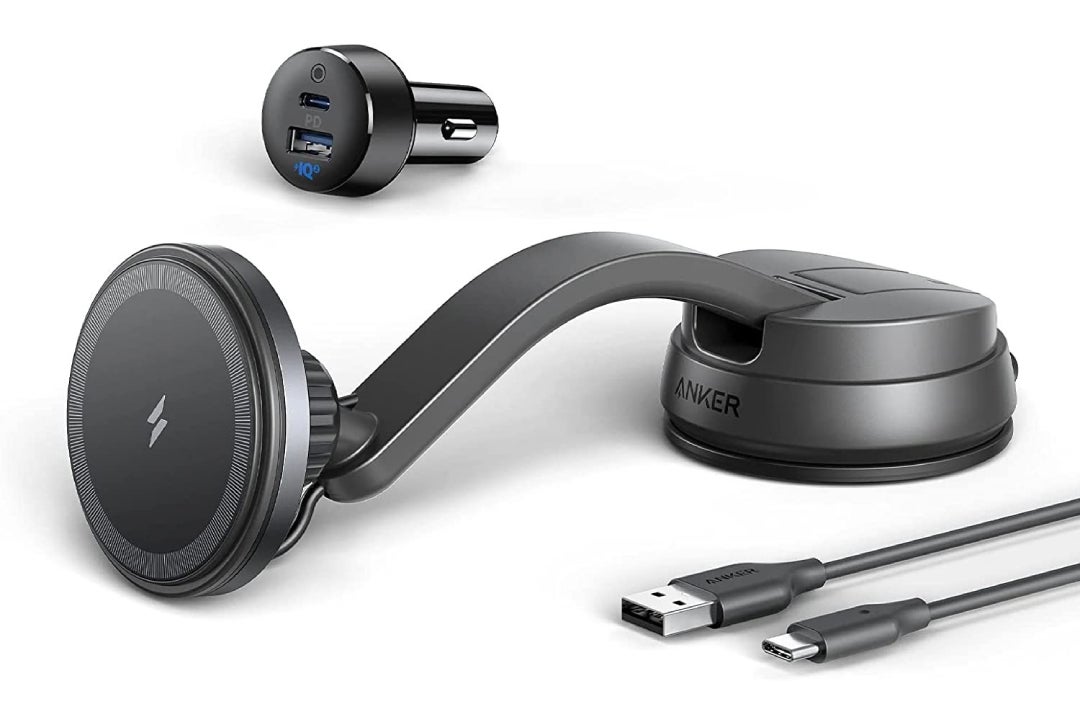 It is a on the pricier side of the spectrum, but boasts amazing grip both of your phone and the mount itself. It's made with great attention to detail and high quality materials. In the box, you will find an included 2-port USB Anker car charger, 5ft USB-C to USB-A charging cable 4 cable clips (self-adhesive), mounting pad (3M), and documentation.
For convenience, the MagGo comes with ambient light on it that helps you place your phone in dark conditions. It can put out a maximum of 7.5W while charging. Keep in mind that it is only compatible with MagSafe-enabled phones and cases.
The power is yours!
So, there you have it—our selection of the best car phone chargers in 2023 to buy. Of course, there are many niche products out there that cover specific needs, so don't hesitate to add your own personal choices in the comments down below!