Be a social media star with the LG G8's powerful camera tools
17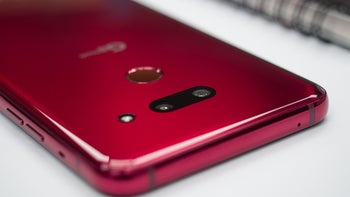 Advertorial by LG: the opinions expressed in this story may not reflect the positions of PhoneArena!
If you're looking for the best camera to spice up your Instagram feed, look no further than the highly acclaimed LG G8. Its versatile camera has been rated highly by experts in the field.
Consumer Reports
, an independent, nonprofit organization that has been devoted to unbiased product testing for over 8 decades, rated the G8's camera as very good overall.
"The main camera is among our top performers for shooting stills,"
CR's experts say in their review.
"These images are among the best results for color quality, exposure level, sharpness, and image noise."
Furthermore, the LG G8 leads the ranking of
VCX-Forum
, together with the LG G8s and the LG V50. VCX is a non-profit organisation dedicated to testing and ranking smartphone cameras. VCX's numeric score comes as a result of objective laboratory measurements, meaning that it's free of bias and immune to the effect of subjective opinions.
The LG G8 puts an amazing super wide-angle camera in your hands
LG became a pioneer in the smartphone camera space by popularizing the super wide-angle lens. Today, more and more phones – the LG G8 and LG V50 included – have a super wide-angle lens camera in addition to their main one, giving users more creative freedom than before. Without a doubt, a super wide-angle is a valuable tool with plenty of creative potential. Use it to take photos of epic sceneries or dramatic adventure shots. Take advantage of it every time you're in a tight spot and backing up is not an option. You can even use it in combination with the timer feature to take wide-angle group selfies by flipping the phone around! Because of the camera's unique perspective and character, your photos will easily stand out on social media. Just keep in mind that such cameras have a fixed focus, so they're not ideal for extreme close-up photography. Luckily, the G8's great main camera is at your disposal in such situations.
Capture split-second moments with Burst Mode
Timing can make the difference between a good and a great photo. To never miss a split-second moment, one of the best tools in the LG G8's camera arsenal is burst mode. It is accessed by long-pressing the camera shutter key, and the camera takes a quick series of full-resolution photos. Then you can pick the best ones – or even turn the sequence into a GIF! Burst Mode is invaluable for taking photos of fast-paced action: anything from a sports game to a kids party. Or you can use it to take artistic photos of water droplets falling on the ground or your pet jumping in the air to catch a treat.
With Spotlight on LG G8, the studio is in your pocket
It is fascinating how magical smartphone cameras can seem nowadays! The LG G8's front-facing Z-camera is not only able to take sharp, clear selfies with its autofocus lens. It uses advanced sensors to deliver real-time lighting effects to your selfies. Having professionally lit photographs is now, quite literally, as easy as tapping a few buttons. The LG G8's Spotlight feature is unique with its ability to apply a virtual light source effect onto the subject's face, thus highlighting facial features or countering unwanted shadows.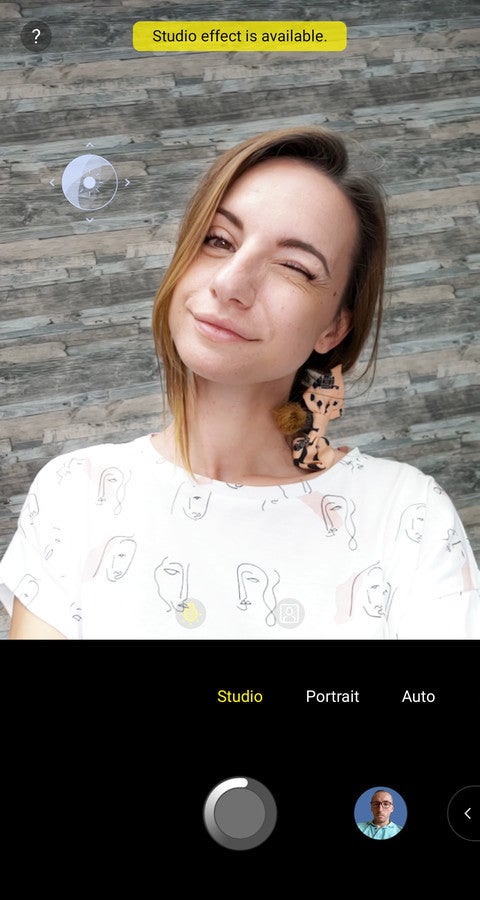 Turn good low-light scenes into great Night View photos
Taking photos in low light can be a challenge for any camera. The old-school way of getting better low-light photos is to use manual camera settings to set a longer shutter speed, then boosting the ISO to increase the camera's sensitivity. This approach yields great results if you have a tripod or something to rest your phone against. And if you have steady hands, you can get away with a shutter setting of up to 1/4th of a second.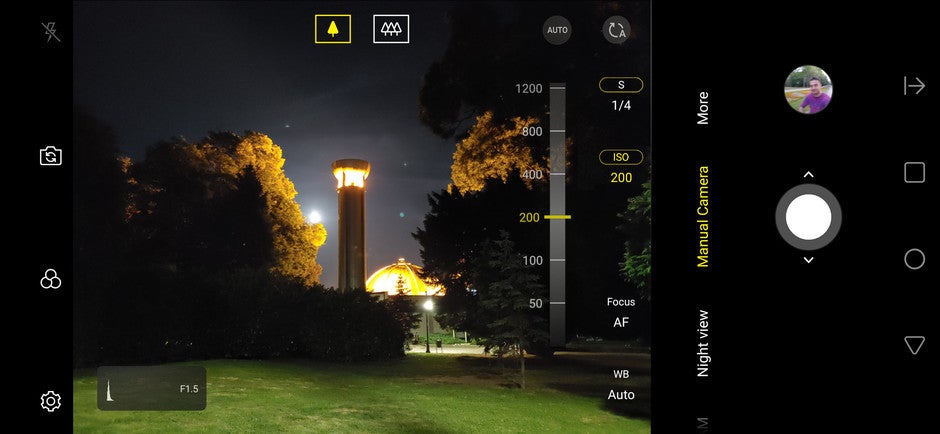 But in 2019, more and more phones come with dedicated night modes. As confirmed by the score of VCX-Forum, the LG G8 is already skilled at low-light photography, and its performance is boosted further by its Night View night mode. It uses multiple short exposures of a single night scene captured over a period of a few seconds. These are then stacked together by the camera's software to create a clearer photo. There's no need for a tripod. Just point the phone at the scene for a few seconds and enjoy the results! Here's a gallery of photos taken using the LG G8's Night View mode:
Capture the smoothest videos ever with the LG G8
While every high-end phone can record 4K video, not all can shoot 4K footage at 60 frames per second instead of the more widespread 30fps. Shooting at 60fps on the LG G8 makes videos appear much smoother, whether you're watching them on your phone or on a bigger screen. Furthermore, slowing down 60fps video down to 30 or 24 fps in a dedicated video editor – a technique you've surely seen in movies and music videos – gives it a distinct and dramatic, movie-like appearance.
Speaking of smooth video, one of the best ways to get stable footage out of a phone is to put it on a specialized stabilizing tool – a gimbal. These, however, cost quite a bit. Fortunately, every high-end phone's camera offers some kind of advanced image stabilization, either done in hardware, in software, or by combining both for best results. The LG G8's Steady Record feature uses advanced image stabilization to produce smooth videos even when you're moving and holding the phone in your hands. But if shooting video from a tripod, it is best to have the feature off.
Bonus round: Video Portrait on the LG G8 puts the focus on
you
We're all familiar with Portrait Mode – a feature that blurs the background in a photo to put emphasis on the person being photographed. Today, this feature is available on pretty much any phone. However, the LG G8 is one of the very few phones that can apply the trendy portrait effect in video as well. Portrait videos can be shot with the G8's main camera and have a very distinct look that will really make them stand out in your social media feed. Here's what the results look like: