Google launches Backup by Google One, a new, more unified and expansive backup system for Android phones
3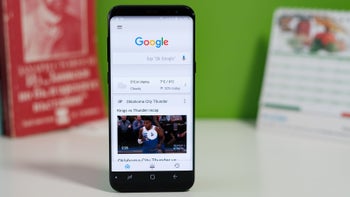 Google
has now started the rollout of a new backup system called 'Backup By Google One', a more unified and expansive backup than the current one,
reports 9to5Google
.
The new backup system backs up more than the current Android backup does
The existing Android backup currently covers app data, SMS messages, call history, contacts, and device preferences, such as Wi-Fi networks and passwords, wallpaper, display brightness and sleep settings, language and input settings, and date and time.
The new backup expands on these and brings backup support for videos, photos, and MMS messages. Its management and control can be done either directly from the Android settings, or from the existing Google One app or website.
With this new system, MMS backup is now a default part of backups. Last year, Google made it possible to back up MMS, but that required installing the Google One app and doing it only from there. However, the new backup system will bring a more unified backup experience to users.
The images above show the current system Settings for backup, and the third one is the Google One app. There, you have the options to enable/disable "Multimedia messages" and "Photos and Videos". These preferences will soon be available on the new Backup by Google One page. The new page will be found in Android settings.
The backup system will be available to all Google accounts. Users will be limited to 15GB of free storage, and the need for more storage would require a paid subscription.
Devices with Android 8.0 and later will be getting the update, and it is now beginning to roll out. It will be fully available to all supported Android phones "over the coming weeks".