Apple brings Spatial, Lossless Audio, other features to Apple Music users on Android
3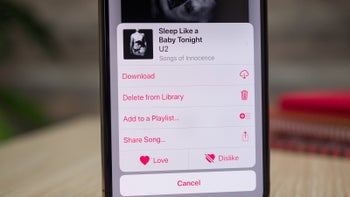 Apple rolled out Spatial Audio
to Music users about a week ago, but, unsurprisingly, Android users were skipped from the initial rollout. If you're using Apple Music on an Android phone though, you might be in luck.
The Cupertino-based company has just updated the beta version of Apple Music with Spatial Audio, Lossless Audio, automatic crossfade, and a few other new features (via
9to5google
). We'd strongly recommend those who don't know how Spatial Audio work to
read our in-depth article about the feature
.
As far as Lossless Audio goes, this specific feature highly improves the quality of the music you're listening to. Also, automatic crossfade is another improvement included in the update, which blends each song into the next for a better experience.
Keep in mind though that Spatial Audio is only available on compatible devices. The new features can be found in the Settings, under the Audio Quality tab. You'll have three options to choose from, such as Cellular, Wi-Fi Streaming, and Downloads.
Last but not least, the latest update brings some search enhancements to library to make it easier to find music with in-line search. If you don't have the beta version of the app, you can
sign up to become an Apple Music tester
via the Google Play Store.