New Apple patents: squeezable iPhones and drop immunity?
23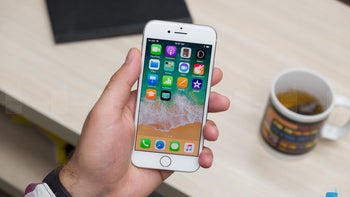 A few new patents have been granted to Apple, revealing what kind of technologies the company may be working on for future iPhones. Among them, we have a squeeze feature, a-la
Google Pixel 2
and
HTC U12+
, some pretty impressive indoor navigational tech, and camera flash improvements. Let's see what they are about!
Squeeze gently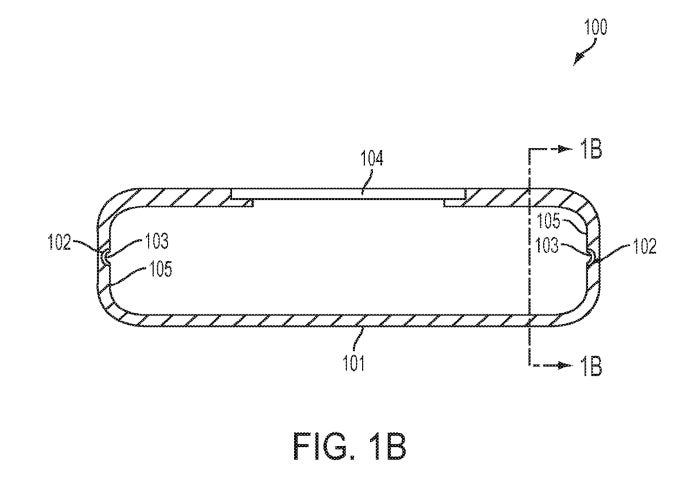 104 is the thinned-out concentration point
It seems that Apple may be looking into an Edge Sense-like feature. One of the patents outlines a device that has a soft "concentration point". When the chassis is squeezed, the concentration point deforms and activates underlying sensors, which in turn speak to the device's software. It's unknown whether Apple wants to use this for Siri activation or any other function.
It's worth noting that Google's squeeze for Assistant and HTC's Edge Sense work in a slightly different manner — they utilize pressure sensors, placed along the devices' frames. It does sound like Apple's implementation could strive for better accuracy, but we'd say that the Google / HTC solution is already quite sensitive.
A flash in the pan
Apple is no stranger to pushing for improved LED flashes on its iPhones. The True Tone flash that the company has been using since the
iPhone 5s
uses one white and one amber LED to create a more balanced lighting. The
iPhone 7
got an upgrade, upping the LED count to 4 for a brighter flash. Now, it seems the company is working on an even more advanced solution.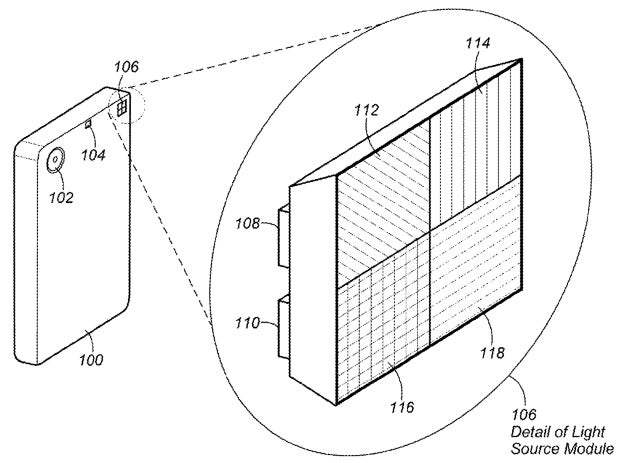 The patent outlines a quad-flash, like the one on the iPhone 7 generation and up, but each module is covered by a material that diffuses light differently. The software would choose how bright each LED needs to be to achieve the best balance in a scene. Alternatively, the patent talks about giving manual controls over this component to the user.
Manual camera controls? We must be dreaming...
Where is aisle 5 anyway?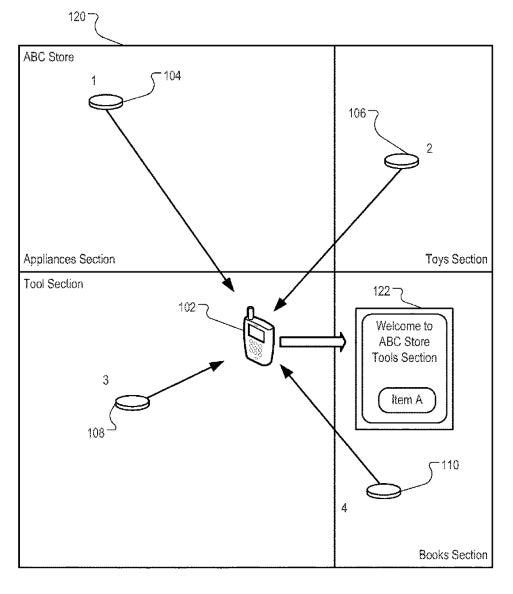 Another patent outlines an interesting solution for navigating interior spaces. An array of wireless nodes would be installed in, say, a shop. Once the user device comes into range of the nodes, detected via a digital fence, it would be able to ping them separately and pinpoint the user's exact location inside the store. Then, they would be able to get precise navigation to what they are looking for, we assume with the help of a store-specific app, or an upgrade to Apple Maps.
I am the Juggernaut!
Last but not least, we have a new patent that outlines a feature that'd protect phones and tablets from drops. Now, we've seen something similar in a patent before — a component that would spray gas internally
and spin the iPhone mid-air
in order to have it land in a way that would be less damaging.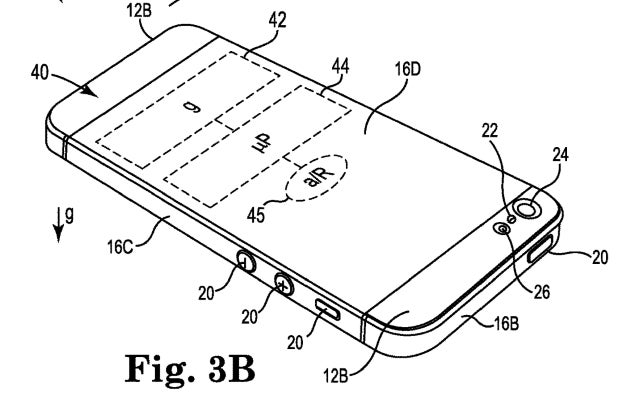 This one takes things to another level. In this patent, a special processor will calculate impact geometry, if the phone is hit with enough force. If the processor detects too much pressure around a sensitive component, it will move an internal component around so that the impact geometry is changed and the force is shifted towards another component, which is designed to absorb most of the brunt. Now, we imagine that'd have to work super-fast. We also imagine we won't be seeing it in iPhones any time soon.