Apple's first 5G iPad Pro could arrive as early as this year
3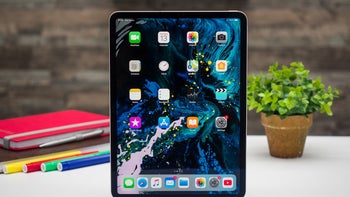 The 11-inch iPad Pro (2018)
Apple is already developing a new iPad Pro series for release this Spring, but if a new report is anything to go by, it may also be working on a 5G-ready model scheduled for release later in the year.
Apple's first 5G iPad Pro may also feature a mini-LED display
Citing sources within the supply chain,
DigiTimes
says Taiwan's Advanced Semiconductor Engineering is preparing to supply antenna-in-package technology for an upcoming 5G-ready tablet. The exact model wasn't specified, but it's most certainly a high-end iPad Pro variant due to the added costs that 5G support brings to the table.

The iPad in question reportedly makes use of the latest mmWave tech rather than sub-6GHz 5G. That's probably because the former promises faster speeds at shorter distances, making it perfect for use in dense urban areas, whereas the latter offers slower speeds and is better suited to rural areas where iPad Pro usage likely isn't that high.

As for when it'll arrive, Apple often debuts major new features on the iPhone before bringing them to the iPad lineup. But when it made the switch over to 4G LTE, support first came to the iPad Mini in early 2012 before being added to the iPhone that September.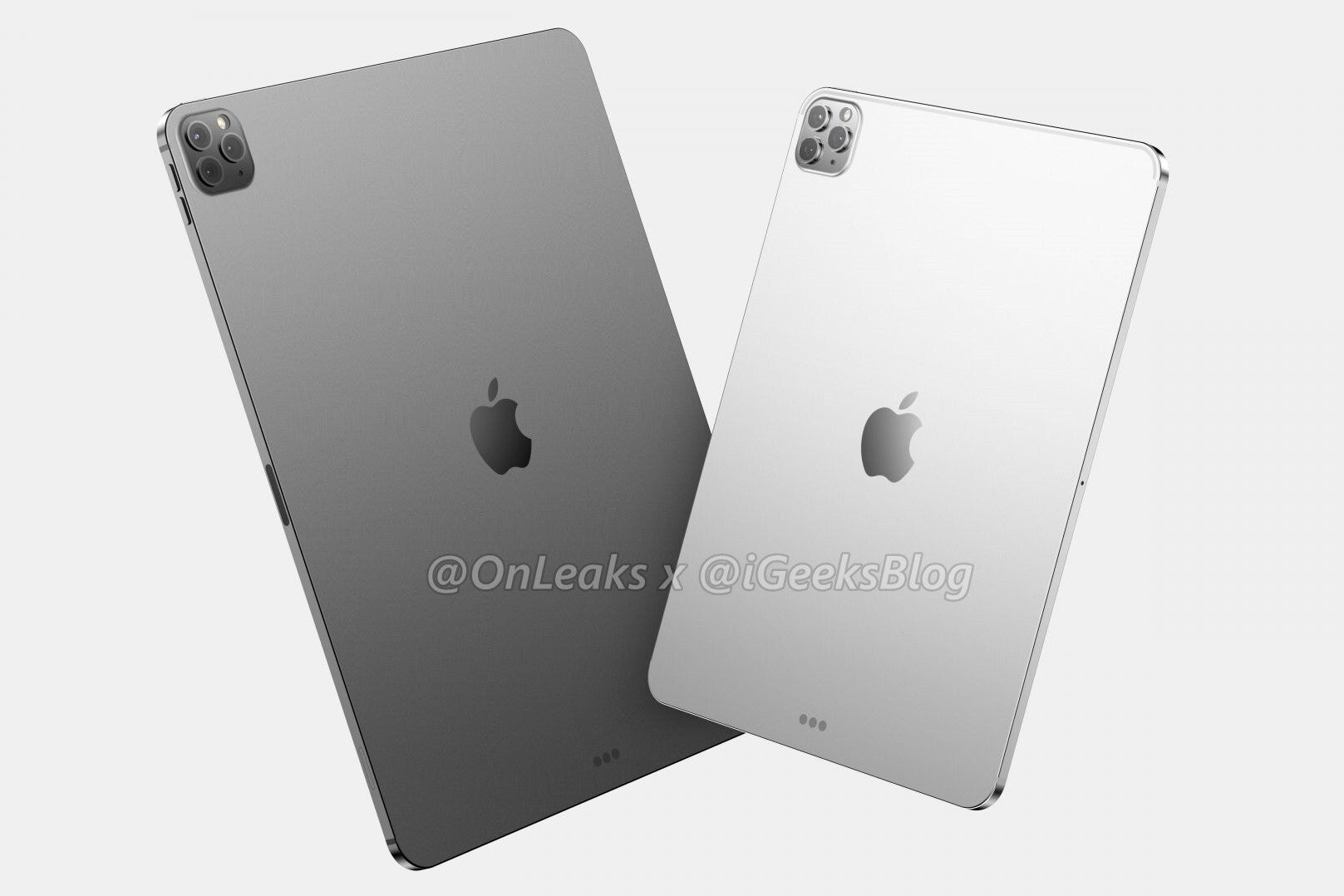 2020 iPad Pro series CAD-based render
This strategy could theoretically be repeated, but previous delays in addition to the lack of 5G network coverage mean it's highly unlikely.
DigiTimes
believes the 5G-ready iPad Pro will instead debut at some point in the second half of the year, possibly alongside the 5G iPhones.
If true, this new tablet could be the upgraded 12.9-inch iPad Pro that Ming-Chi Kuo was talking about in early December. It's expected to debut with a next-generation A14X Bionic on the inside and an advanced mini-LED display complete with an incredible 10,000 LEDs.
This technology is meant to bridge the gap between the OLED displays of today and the micro-LED screens of the future, but for iPads the switch will be more than just transitional because current models use LCD tech. As such, this particular variant will be significantly more costly and could be positioned above the standard models.
Apple's focus in the meantime is the 2020 iPad Pro lineup

In the meantime, it appears Apple's focus is primarily on the new iPad Pro models that are expected to debut at a yet-to-be-announced event in late March.


Leaked CAD-based renders of the 11-inch and 12.9-inch tablets suggest they'll look virtually identical to the existing models from the front. However, the rear panel will be receiving a huge upgrade in the form of an iPhone-like camera module.


Gone is the single camera and in its place is a triple-camera layout that reportedly includes an upgraded main sensor coupled with Night Mode support and a new ultra-wide-angle alternative. The third shooter is up for debate because it appears to be a 2x telephoto zoom camera, yet reports suggest otherwise.

Bloomberg

previously claimed Apple was developing an advanced 3D sensing system for the next iPad Pro series that's even more powerful than Face ID. It's also said to be the "centerpiece" of Apple's AR push and reportedly requires only a small hole.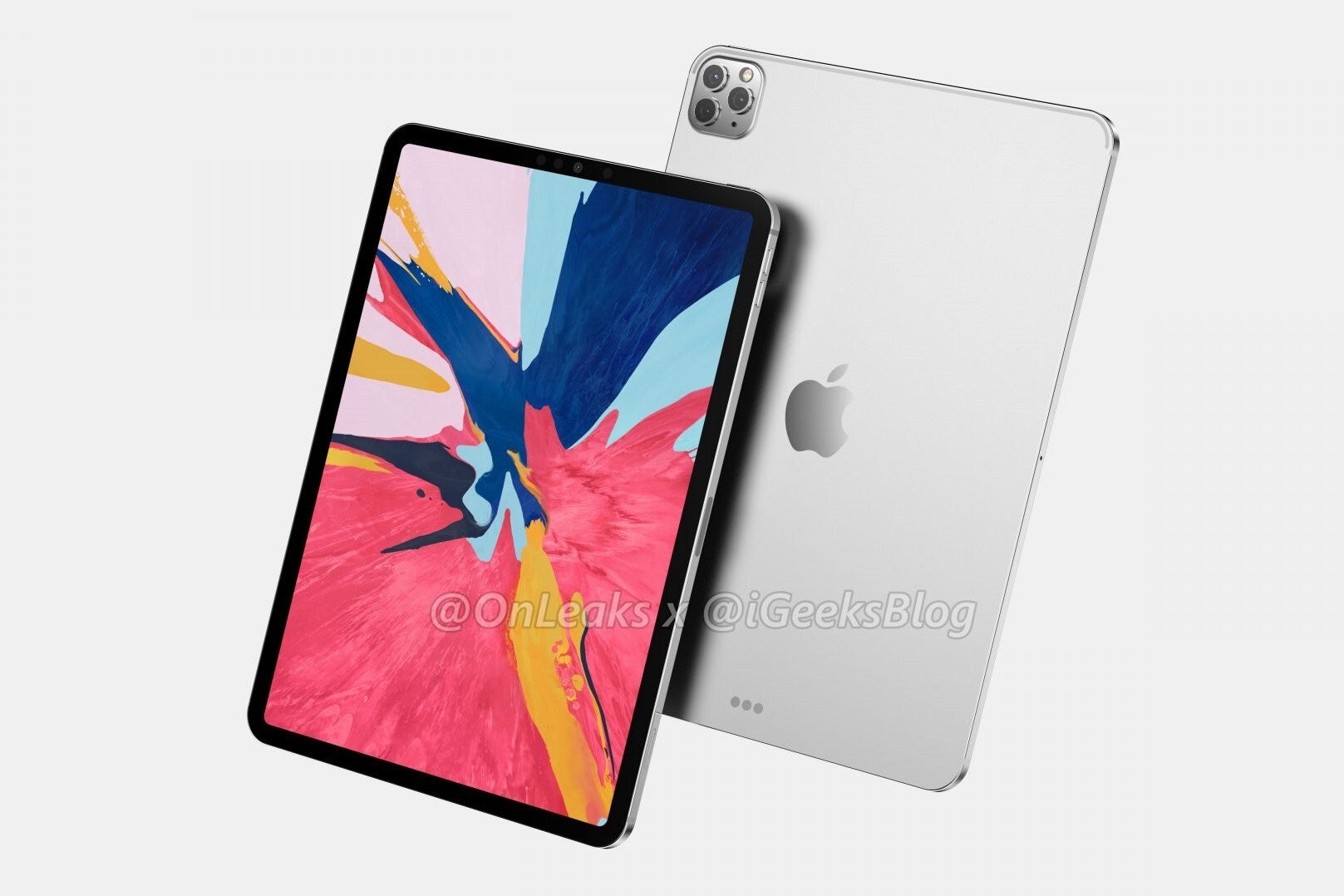 2020 iPad Pro CAD-based render
However, the latest CAD-based renders of the tablets suggest it may have been scrapped at the last minute – the only visible hole is understood to be the microphone – perhaps in favor of a debut on the 5G iPad Pro or iPhone 12 Pro series in September.

Regardless of what happens with it, Apple is also said to be planning a few other upgrades that'll boost performance across the board. The main reason for this will undoubtedly be the faster A13X Bionic, although the presence of more RAM should also make things run smoother.