All Apple Stores outside of China are closed until March 27th
11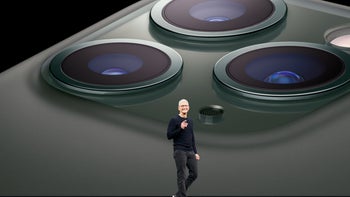 Last month, Apple closed all 42 of its retail stores in China because of the coronavirus. Last week, the company reopened all of these locations, albeit with limited operating hours. Some stores will start returning to a normal schedule starting today. While the Apple Stores in China were closed last month, U.S. locations were open. But late last night,
Apple CEO Tim Cook announced
that all Apple Stores outside of China will be closed until March 27th. The Apple Stores in Italy have already been shut down after that country was completely locked down.
Apple suggests that employees work from home while offices are deep cleaned

Yesterday, the company moved its annual WWDC developer conference online instead of holding the event at the San Jose Community Center. Apple CEO Tim Cook says, "We see this as an opportunity to bring together developers around the world in an innovative way." The executive also mentioned that Apple News has a new COVID-19 section that is dedicated to news about the outbreak.
Cook noted that outside of China, Apple employees are being asked to work remotely if possible. All Apple offices will undergo deep cleaning while employees' health will be screened and temperature checks will be conducted. The company will continue to pay hourly workers. The executive added, "We have expanded our leave policies to accommodate personal or family health circumstances created by COVID-19 — including recovering from an illness, caring for a sick loved one, mandatory quarantining, or childcare challenges due to school closures."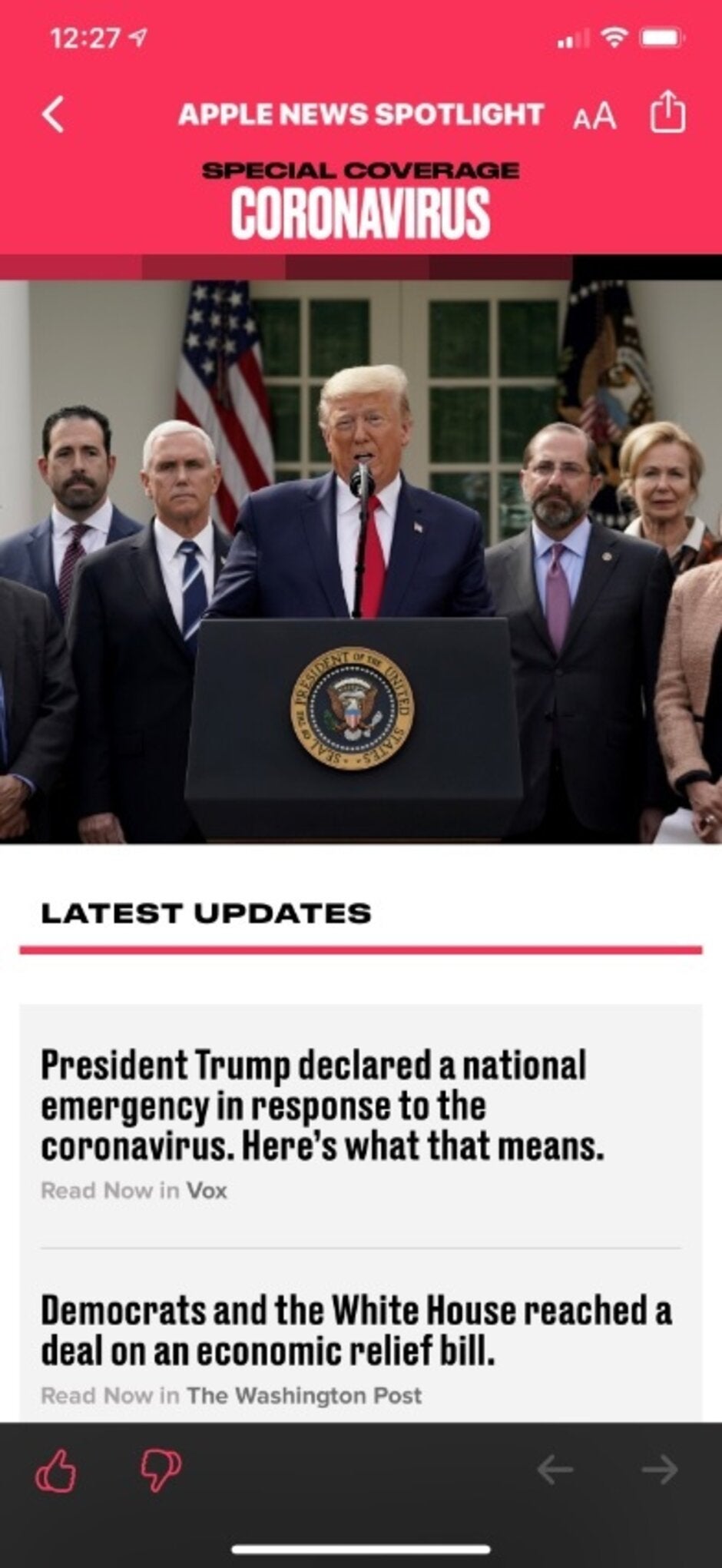 Apple News has a special section about the coronavirus
Apple's chief executive also had this to say, "We know our users depend on Apple products all the time, and especially in times like these. We're bringing the same creativity and passion to meeting this challenge that we do in everything else we undertake...There is no mistaking the challenge of this moment. The entire Apple family is indebted to the heroic first responders, doctors, nurses, researchers, public health experts and public servants globally who have given every ounce of their spirit to help the world meet this moment. We do not yet know with certainty when the greatest risk will be behind us. And yet I have been inspired by the humanity and determination I have seen from all corners of our global community. As President Lincoln said in a time of great adversity: "The occasion is piled high with difficulty, and we must rise with the occasion. As our case is new, so we must think anew, and act anew."
While Apple isn't going to officially delay a new product event that it never announced, the company has reportedly pushed back the introduction of its entry-level iPhone 9 model. The latter could be delayed for as long as six months, which means it could be introduced alongside the 2020 5G iPhone models. However, it is highly possible that the four rumored new handsets (iPhone 12, iPhone 12 Plus, iPhone 12 Pro, iPhone 12 Pro+) are also delayed past September. Apple also has a pair of iPad Pro variants (with 11-inch and 12.9-inch screens) on the way as well as the Apple Air Tags, the rumored AirPods Pro Lite and an over-the-ear headset.
It's a whole new world for the time being and even if you are one of the biggest companies on the planet, adjustments must be made.

Recommended Stories