Anker aims to beat Belkin to market with MFi-certified USB-C to Lightning cables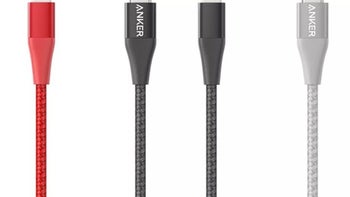 No one likes a monopoly, not even when it comes to mundane products such as
Apple's USB-C to Lightning cables
. Those are just fine, by the way, but they only come in two length options and they're not exactly crazy affordable, starting at $19.
But Belkin could only promise to release its latest Boost Charge cables this "spring", while Anker (
via 9To5Mac
) is now ready to commit to a firm March rollout schedule for its new additions to the Powerline roster.

Unfortunately, there are no price tags attached to the "standard" USB-C to Lightning Anker Powerline version or the Powerline+, so we have no idea if any of the two will actually be cheaper than Apple's in-house accessories.

The Anker Powerline+ probably won't be, seeing as how it's billed as the "toughest cable for the home or on the go", with an aluminum encasing and braided nylon reinforcement. The non-Plus Powerline is also quite robust, at least according to Anker, boasting a "bend lifespan of over 5X higher than any other cable in the market", with an aramid fiber cover ensuring "extra strength."

Like the Apple-made USB-C to Lightning cable lineup, the Anker Powerline and Powerline+ alternatives will only come in 3 and 6-foot lengths. Belkin has promised to go all the way up to 10 feet, so Anker will need to beat its arch-rival to the commercial punch or win the affordability battle.