Alexa auditions for Sixth Sense sequel, tells man "All I see is people dying"
7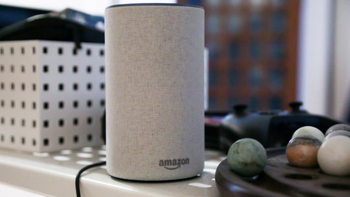 You might remember that back in March,
virtual personal assistant Alexa shook up several users by making weird laughing sounds
. As creepy as that was, 30-year old Shawn Kinnear says that he had an even stranger encounter with Alexa this past Monday. Kinnear, who lives in San Francisco, heard the digital helper say, "Every time I close my eyes all I see is people dying." Kinnear adds that this comment was "followed by the (most) uncomfortable silence I have ever felt."
At the time, Shawn had the smart speaker in his living room, and Amazon Prime was paused on his television (was he watching
The Sixth Sense
?). As he walked back in from the kitchen, Alexa made the spooky sounding comment, using her regular voice. Unfortunately, the comment came out of the blue so there is no video or audio of this taking place. In fact, if there was a video of this, we would be more suspicious.
Shawn stated that his partner Paul uses the Echo to get the latest weather reports and for sports scores. But Paul might have to get that information elsewhere because Kinnear is now seriously thinking about disconnecting the smart speaker. He admitted not using many of the latest technological marvels and notes that the lathe and plaster walls inside his 80-year old home are not exactly conducive to receiving a strong Wi-Fi signal.
"Alexa is in the living room. I had Amazon Prime on TV but it was paused. I walked back in from the kitchen and she made her statement. It was a long statement so I listened then was like, WTF, it said nothing else. I then asked Alexa to repeat the statement and she said she did not understand."-Shawn Kinnear
So far, there is no comment from Amazon. If we hear something, we will update this story.