This app might replace Siri on your Apple Watch
2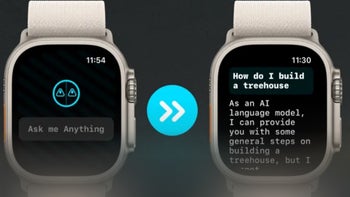 How would you like to access the AI chatbot everyone is talking about right from your Apple Watch? According to
9to5Mac
, the watchGPT app is now available for the Apple Watch
from the App Store
priced at $3.99. According to the App Store listing, with watchGPT you'll be able to:
Interact with ChatGPT right from your Apple Watch.
Quickly get answers to your questions or generate longer messages without typing.
Share the outcome of your interaction with others via text, email or social media.
Set the app as a complication for easy access.
Does not collect any data.
Available in English, Dutch, French, and Spanish.
Right now, users can only ask one question. The developer says that he plans to update the app to allow users to have a complete conversation. The App Store listing notes that watchGPT can be added to your watch face as a complication. The latter is any feature on a watch beyond the display of hours, minutes, and seconds. You can set the app so that it will use a vocal input by default. The app can also be set to read answers out loud.

ChatGPT is now available for the Apple Watch using the watchGPT app
The developer, Hidde van der Ploeg, writes on the App Store listing, "With watchGPT on your wrist, you can easily access a vast source of knowledge and communicate with an intelligent computer in real-time. It's like having a personal assistant on your wrist! To use watchGPT, simply open the app and ask your question or type in your message. watchGPT will provide you with a response that you can quickly share with others via text, email or social media."
He adds, "To make things even easier, you can set watchGPT as a complication on your watch face. This way, you can quickly access the app with just a tap on your watch face."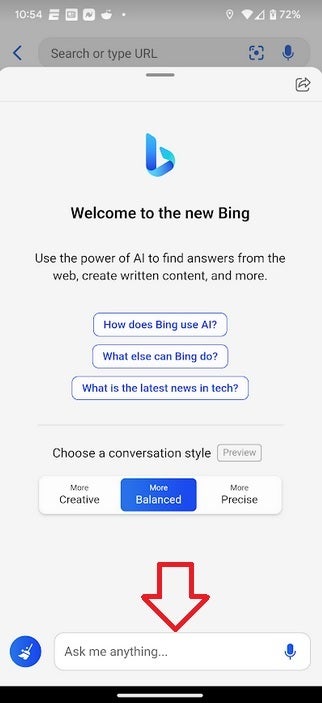 New Bing gives you ChatGPT integration on your phone
You can't escape it, folks. The ChatGPT chatbot is everywhere. Personally, I just came off the waitlist today for the mobile version of the New Bing which means that I can now access it from my Pixel 6 Pro anytime I want. Frankly, after just playing around with it today, you can see that this is the future of search. And if ChatGPT or another AI chatbot gets access to the Android or iOS platforms, we could eventually say adios to digital assistants.