Zuck effectively made the Instagram deal himself and made it 70% stock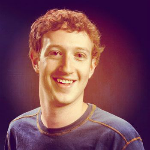 The news that Instagram was bought out by Facebook wasn't really a shocking story, it was the price tag on the sale that had everyone confused. Now, we're getting more info on the way that deal came about and how the deal breaks down for Instagram. It looks like there's a possibility that the Instagram team may make out even better than we first expected.
The original story was simple: Facebook bought Instagram for $1 billion. A new Wall Street Journal report is saying that the deal was put together and completed in just 3 days. Even more amazing, Mark Zuckerberg "negotiatied mostly on his own", and while he did tell the Facebook board, he didn't consult them. The board did ultimately vote on the deal, but it seems that it was essentially done at that point anyway.
As far as the final number, it seems that Instagram founder Kevin Systrom had originally been asking $2 billion for the company, so he knew what he had was valuable. However, the ultimate $1 billion may end up being even more valuable because the New York Times has reported that the deal will end up being 30% cash, and 70% Facebook stock. That stock is actually said to be valued at over $75 billion, so when Facebook goes public, the Instagram team could make out a lot better than anyone expected at first. There is a question about how Facebook is intending to cover that stock, and will likely have to issue more stock to cover it all.
Still, the Instagram team is making out huge with $300 million in cash to split and a ton of Facebook stock coming at just the right time to cash out even bigger.