ZTE plans two phablets, wants to sell 100 million smartphones by 2015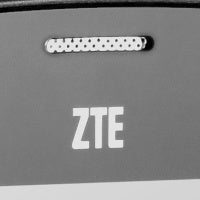 Chinese ZTE rushed into the top 5 of phone manufacturers in 2010, and has continued to expand its presence and ambitions, now setting a goal of 100 million smartphones sold by 2015. To fortify its portfolio, ZTE is planning to release two devices in the "phablet" form factor - gadgets with screens too big for a phone, and reaching the size of a small tablet. The Samsung Galaxy Note opened up that niche in 2011, and ZTE thinks it's a segment that will grow.
For 2012, ZTE sets a target of 50 million smartphones sold - an ambitious goal in a very competitive market. ZTE is actually currently doing better in phones than Huawei, its home-turf Chinese competitor.
"We want to come up with the next generation of a Galaxy Note-type product - a combo product of handsets and tablets,"
Lv Qianhao, ZTE handset strategy head said.
ZTE is expanding its presence in Europe and emerging markets, trying to get people to recognize its brand. So far, the Chinese company has sold handsets to carrier who then put their own brand, obscuring the fact that they are selling ZTE-made equipment.
The Chinese company, known for making affordable handsets, wants to increase its margins as the only way to survive in the industry. At the same time, analysts warn that the company is not very likely to get cheaper raw materials, so it'd need to enter the US and Japanese markets in order to fulfil its goals.