Sources: ZTE's U.S. ban to be lifted soon, preliminary agreement signed (UPDATE)
6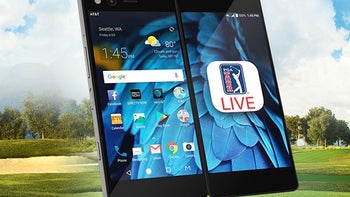 UPDATE
: After Reuters reported that ZTE has signed a preliminary agreement with the U.S. Commerce Department, a spokesperson said in an official statement for Politico that "
no definitive agreement has been signed by both parties
" and that there are no other updates at this time. It appears that the Trump administration is pretty bothered by the fact that ZTE wanted to replace a top executive with one from another company that was also sanctioned by the U.S. government for being a national security threat.
The
ZTE saga
is close to an end, as sources with knowledge about the subject claim the Chinese company has already signed a preliminary agreement with the United States government, which supposedly allows it to continue to buy components, parts, hardware and software from the U.S. under certain conditions.
Reuters
reports U.S Commerce Department ban on ZTE is likely to be lifted although "
no definitive agreement has been signed by both parties
" just yet. Sources say the preliminary deal includes a $1 billion fine against the Chinese company and an additional $400 million in escrow in the event of future violations.
Moreover, the U.S. Commerce Department is expected to count the $361 million ZTE paid last year as part of a settlement agreement, which will allow the government to claim no less than $1.7 billion in penalties.
The preliminary agreement was signed by ZTE over the weekend, but the Chinese company has yet to sign the amended settlement agreement. Besides having to pay a huge fine, ZTE must also allow unrestricted visits meant to verify that US components are being used as claimed by the company.
As reported earlier
, ZTE must also replace its board and executive team in 30 days from the moment the agreement was signed. Also, all calculations of the US components in ZTE products must be posted on the company's website.