ZTE Axon 7 Mini update going live with camera enhancements and December Android security patches
2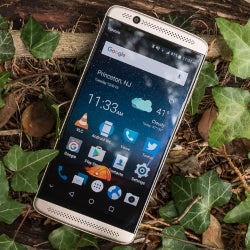 A software update for the Axon 7 Mini is scheduled to go live at 2AM EST today. Owners of the smartphone will be in for a good bunch of enhancements, such as VoLTE support, Android security patches from Google, and camera improvements, among other things.
However, the changes differ between the three different firmware releases. Users who receive the B12-B21 build will get VoLTE support, Google's security patches through December 2016, a new APN to match major U.S. carriers, updated Google apps, camera optimizations (improved focus speed and night mode), and other general enhancements.
Meanwhile, those who get the B14MR2-B21 & B16-B21 releases have already gotten the aforementioned updates through their carrier, save for Google's security patches, the new APN, and the general enhancements.
ZTE recommends charging your smartphone above 30% before installing the software update. The affordable smartphone is powered by the Snapdragon 617 processor and features a 1080p resolution screen, 3GB of RAM, a 16MP rear camera and front-facing speakers.
No images
ALSO READ