Your next AirPods case could be waterproof and also charge your iPhone or Apple Watch
2
Late last month, the United States Patent and Trademark Office release a bunch of patent applications, assigned to Apple. Among them, there was one covering a next-gen
AirPods
case.
There are two main features that stand out in the application, and the first is that the case is waterproof, or at least one embodiment of it. Fig. 28 and Fig. 29 in the patent application show a liquid-tight circuitry, that's supposed to be
"resistant or impervious to liquid penetration."
This, hopefully, means that future AirPod cases could come with some sort of certified water and dust resistance.
The other interesting feature is for people that look to carry less charging devices while on the go. Apparently, one embodiment of this hypothetical next-gen AirPods case is an extra wireless charging surface on the outside of the case. It's supposed to be used to charge an
Apple Watch
or other device that supports wireless charging. If rumors are to be believed, this includes the
iPhone 8
, too.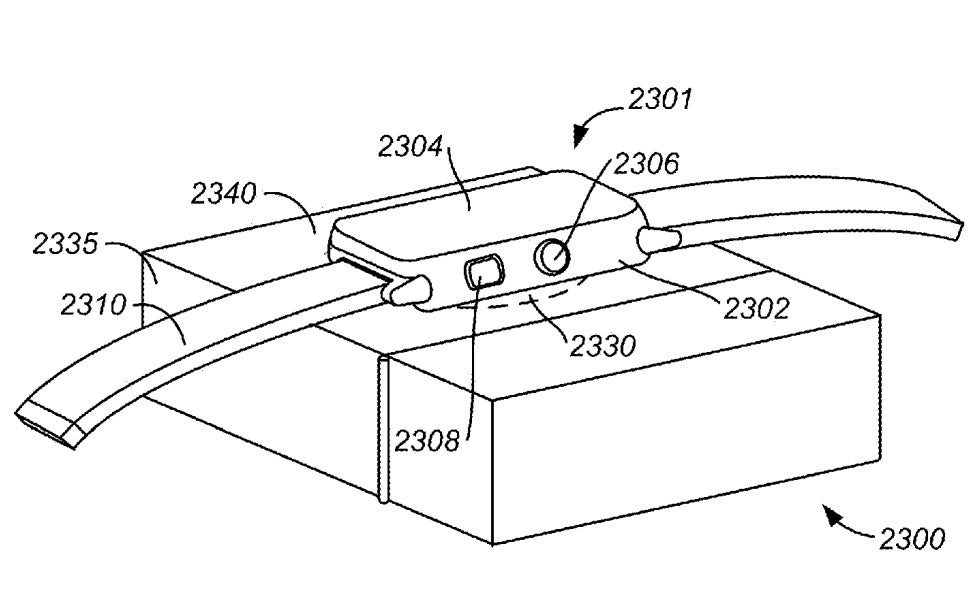 Charging your Apple Watch and AirPods simultaneously? Why not.
Of course, considering this is just a patent application, and not even an approved patent, there's not telling if and when we'll get such an AirPods case. But it does sound like a pretty good little accessory for all your Apple devices.
source:
USPTO
via
PatentlyApple