Your first smartphone - what brand was it?
99+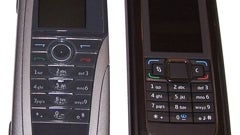 After asking you
what OS your very first smartphone was based on
, it's now time for a relatively similar question. However, we're now interested in more than just the OS: we want to know what brand your first smartphone was.
Obviously, since your first smartphone may have been a model released a long, long time ago, our poll options include some companies that no longer make handsets, besides big names that are still in the business today. We tried to include all relevant brands since smartphones were created, but there's also an "Other" option for folks who won't find their brand listed below.
We're pretty sure that everyone remembers their first smartphone quite well, so, besides voting in our poll, we wouldn't mind if you'd also share your nostalgic memories about this. Please note that brands are listed in alphabetical order in the poll. Go vote 'em!