Your Google+ profile picture will soon be matched with your phone number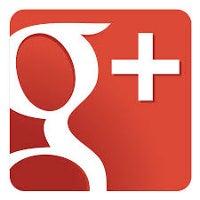 Sometime early next year, Google will start matching verified phoned numbers with Google+ profile pictures. What does this mean for you? Well, once Google verifies your phone number, anytime you call someone, they will see your Google+ profile picture on their incoming call screen. And of course, when someone calls you, you will see their image on your screen. That comes in handy if you haven't added someone to you contacts list, but you remember the face.
There is no word yet on exactly which builds of Android this will appear on, and there is no precise launch date. But you might want to make sure that your Google+ profile picture makes you look good. Verified phone numbers listed in your Google account will be a part of this new feature by default. So before the ball drops in Times Square to signal the start of 2014, you should make sure that you're happy with your profile picture because this is the image of you that many people you call will remember you by whenever your name comes up in conversation.
source:
+AttilaBodis
via
AndroidCentral