YouTube may introduce premium subscription model in the spring
30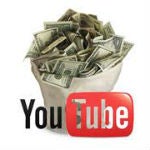 Google has been slowly trying to branch out and find revenue streams that are separate from its core advertising business, but it has been a struggle. In Google's Q4 2012 earnings call,
96% of the company's quarterly revenue
was from advertising. Now, it sounds like Google is going to try a bit harder to monetize YouTube by possibly introducing a premium subscription model this spring.
The rumor comes from
AdAge
and says that Google has reached out to YouTube channel creators with the proposition of implementing a paid subscription model. The subscriptions would be between
$1 and $5 per month
. In addition to the subscription service, Google is also considering charging access to live events and libraries of content on YouTube.
As with all things Google, the
paid subscriptions would start out as an experimental beta with only about 25 channels
offering paid subscriptions. A Google spokesperson did comment, saying:
We have long maintained that different content requires different types of payment models. The important thing is that, regardless of the model, our creators succeed on the platform. There are a lot of our content creators that think they would benefit from subscriptions, so we're looking at that.