YouTube has been knocked out (update: back up!)
20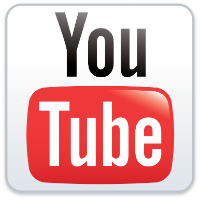 If you've gone to YouTube on your mobile device in the last 30 minutes or so, you probably got an error message, but if you tried on a desktop, you were faced with the oddest thing you may ever see: a Google service failing so hard that the error page is just a long string of characters. No word on what happened, or when it will be fixed, but we'll keep you updated as it goes on.
Reports started flooding into Twitter about 5:25PM EST, and right now the YouTube site is just showing a 500 Internal Server Error. No doubt that Google is scrambling to fix the problem, but for right now the web is going a bit stir crazy without its cat videos. Google services are known for having phenomenal up-time, so when one goes down, especially one as big as YouTube, it is something to watch.
Update #1:
At about 6PM EST, some are saying that YouTube has come back online, but others are still having problems and running into the same error. Still no word on what caused the outage.