YouTube Red officially available so you never need see an ad again
42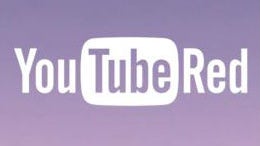 Last week, Google announced that it would soon launch a service called
YouTube Red
, which would offer users an ad-free streaming experience on YouTube, plus other perks all for the price of $9.99 per month. Today is the day that YouTube Red is officially available for those out there who don't want to see ads, but still want to support content creators.
Those already paying for a subscription to Google Play Music All Access/YouTube Music Key will automatically be enrolled in YouTube Red under the same monthly pricing scheme. Those who want to pay for the service will get a 30-day free trial before the $9.99 kicks in. In addition to ad-free playback on YouTube and all the music you can stream through Google Play Music, YouTube Red will allow users to save YouTube videos for offline playback, allow for playing YouTube videos in the background or with the screen off on your mobile device, and give you access to exclusive content.
The one catch is that if you want the service, be sure to not sign up for it using the in-app payment purchase of the iOS app, because if you do, Google will
charge you $12.99 per month
in order to cover Apple's 30% fee on in-app subscriptions. If you want YouTube Red on iOS, just go to a proper computer or even the Safari browser on your Apple device to sign up.
If you love YouTube, but don't want ads, we would highly recommend Red. Using an ad-blocker may get rid of the ads, but it could also make your favorite content creators disappear because they can't all create the videos you love for free.