YouTube Red is here to give you an ad-free experience for $9.99 per month
28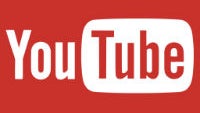 Google has tried various forms of subscription services with YouTube before, but none quite did the trick. There were options to pay per channel as well as donation systems, and but the closest viable plan was YouTube Music Key which allowed for ad-free streaming of music content for a monthly fee. Now,
as rumored
, Music Key has officially graduated into an all-encompassing YouTube subscription service called Red.
If you're familiar with Music Key, you know the basics of YouTube Red - for $9.99 you'll get an ad-free experience on YouTube as well as options for background and offline playback. There are a few big differences though. First, YouTube Red covers all of YouTube, not just music content. Second, YouTube Red will still be bundled with Play Music All Access, so you'll get all the music and video streaming together for one monthly fee (it has not been confirmed, but we assume this will also apply to the upcoming family plans). Lastly, while YouTube Red will be optional for most content, you will get extra original content if you subscribe.
This means that while you'll still be able to watch all your favorite channels in the ad-supported version without paying the subscription, those who subscribe will also get exclusive content like:
"Scare PewDiePie", a reality-adventure series made in collaboration between PewDiePie and the producer of

Walking Dead

"Sing it!", a singing competition parody from the Fine Bros.
"A Trip to Unicorn Island", a documentary about a world-tour by comedian Lilly Singh
"360 Project", a 360 virtual-reality series exploring the real-life science behind popular video games by MatPat of Game Theory
"I Am Tobuscus", a scripted comedy from Toby Turner (aka Tobuscus)
and and untitled CollegeHumor project
The service is expected to go live on October 28th and will only be available in the US to start.
What do you all think? Is it worth $9.99 per month for Google Play Music All Access, ad-free YouTube streaming, and exclusive original content? At the very least, it's an interesting alternative to allow content creators to get paid for their work without worrying about people using adblockers.