Google is charging iOS YouTube Red subscribers more to protest Apple's policies
53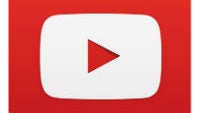 YouTube Red sounds like a pretty solid deal. You basically get Google Play Music All Access for $9.99 and as a bonus, Google is tossing in an ad-free experience on YouTube... at least, that's how it will work for Android users and those on the web. Unfortunately, if you want to get YouTube Red through the iOS app, you'll have to pay a premium.
iOS users will be charged $12.99 rather than the $9.99 fee it would cost for Android, desktop, and mobile Web users. Google said this is because Apple takes a 30 percent cut of all subscription revenue on its platform, and Google is passing that cost directly onto the consumer in order to be able to give content creators the share of the revenue they are due rather than having a portion simply taken by Apple.
The unclear part of this policy is when users would be charged this amount. Apple would only be taking the cut of the subscription service if the purchase is made in-app and goes through the App Store. In other cases, developers would bump users into Safari in order to purchase a subscription like this, effectively getting around Apple's policy. Similarly, it is unclear if someone who purchases the subscription on the Web (or already has a subscription based on being a Play Music subscriber) would be charged more just to be able to sign in to an iOS device. That seems highly unlikely though.
We'll have to update you when this gets cleared up, because Google hasn't listed the iOS pricing policy on any official sites yet.