YouTube announces all its premium originals will be available for free
5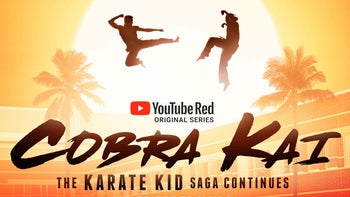 YouTube announced over the weekend that it's shifting its original content strategy and will start to offer all its original programming, currently accessible via monthly subscription, completely free.
The
announcement
mentions that all new YouTube Original series, as well as specials, will soon be available for customers around the world to watch for free, but with ads and for a limited time. Among these, Cobra Kai, YouTube's premium original show that received more than 50 million views in just five months after its release.
To make things even more exciting, YouTube announced it has decided to renew Cobra Kai for a third season, even though season two debuted just one week ago. According to Parrot Analytics, Cobra Kai is the most in-demand digital original series in the world right now, a major opportunity for YouTube to monetize it.
Obviously, not all
YouTube Premium
content will be available for free to everyone, but the US-based company announced that some shows that were exclusive to its $12/month service will be available to the general public for a limited time.
The first premium original content, the first season of Cobra Kai will be available for free worldwide from August 29 to September 11, while season two will be released to the general public on September 11.
Cobra Kai is not the only premium original to be made available as free, ad-supported content, as YouTube confirmed more announcements regarding other premium originals will go live in the coming months.