YouTube Music is here; 14-day free trial is now available for Android and iOS users
7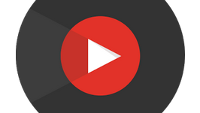 If you own an iOS or Android device, you can now download the new YouTube Music app. With YouTube Music, you can access a huge library of music videos and songs. The home tab will recommend personalized tunes just for you, and offer you customized radio stations based on the type of music you listen to. When you sign in to the app the first time, you are automatically subscribed to a free two-week trial.
Other features of YouTube Music include a trending tab that lets you hear the latest tunes. "On the rise" allows you to hear new songs and new artists, and "The Daily 40" will play today's chart topping hits. In addition to music videos, the app will show you concert footage and other live recordings. Select a song, say Nirvana's "Smells Like Teen Spirit," and you can view different videos of the same song, or simply listen to the album version with a placeholder video"
Sign up for YouTube Red at $9.99 a month, and your YouTube Music experience is enhanced. First, it eliminates all ads, and allows you to listen to music while offline. You can also listen to music while running other apps, or with the screen off. And if you don't want to watch video, you can use audio mode which will stop a video from getting loaded on your mobile device.
If you love music, here is another option to consider besides Spotify, Apple Music, Pandora and the other music streamers that you use. One advantage with YouTube Music is the large library of videos that include instruction videos from musicians showing you how to play a certain lead or riff on your guitar. The video options are what sets YouTube Music apart from the competition. Considering that you will get a two-week free trial, you might want to install the app on your mobile device now.
source:
YouTubeMusic
via
AndroidandMe