You tell us: Which Android apps are a must have?
34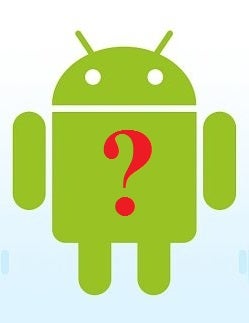 Last week
we asked you
which smartphone are you most excited about, and a large majority of you listed an Android based device. So keeping with that theme, we'd now like to know which Android apps are a must have? It can be any app (free or paid) that you use a lot and can't live without, or even an obscure app that most people haven't heard of. To get the ball rolling, here's a list of our top Android apps...
1)
Google Maps with Navigation
. Sometimes it comes pre-installed on the phone, or you have to download it from the Android Market, but regardless, the
Google Maps with Navigation
program is our top must have app. It provides your current GPS location that can be shown as a satellite view or traffic view, check what locations are near by (restaurants, hotels, gas stations, etc), and and zoom into a street view with 360 degree rotation. But the main event is the
Navigation
part, where you can simply speak the destination and it will find the directions. As you are driving, the map constantly updates with your position on the road and when you need to make a turn, it shows it on the screen and an automated voice reads it aloud. And the best part is that it's free to download and doesn't have a monthly fee.
LauncherPro
. Regardless of which version of Android you are running, everyone likes some extra customization, and that's where
LauncherPro
comes in. You can have up to 7 home screens and 3 dock bars of the bottom, which you can select which shortcuts you want on the dock bar and can even have a specific background image for it. There is also the ability to change the App Drawer to the 3D View, adjust opening and scrolling speeds and highlighted colors. Even though this app is free, there is a pay version called LauncherPro Plus ($2.99) that gives you a nice selection of desktop widgets that emulate the ones found on HTC Sense UI devices: People, Bookmarks, Calendar, Messaging, Twitter, Facebook, and Friends. It is also recommended to install
Home Switcher
so that can easily change between LauncherPro and your device's default home layout.
3)
Beautiful Widgets
. Even though this app cost about $2, it is well worth it. Included in
Beautiful Widgets
are a bunch of desktop widgets for Bluetooth, Brightness, GPS, Plane Mode, etc. But the one that we like the most is the Home Weather (or Small Home Weather) as it shows a nice widget that includes the time, date, temp, weather, and current city. Tapping on it will show it full screen, and there are also some nice customizations for selecting different clock and weather skins, font styles, and also a Live Wallpaper that will change depending on the time of day and the weather conditions.
4)
chompSMS
. If you are a moderate to heavy messenger, than you should give
chompSMS
a try. It offers numerous settings, such as customizing the list and conversation styles, colors and themes, as well as notification settings for which ringtone to play, vibrate pattern, and LED blink color.
5)
Lookout Mobile Security
. It's hard to believe, but there are some rogue apps out there that are designed to hurt your phone by carrying a virus, or worse, to steal your personal information. The best way of defense is not to install apps that are from unknown sources, but with thousands of apps out there, it can be hard to figure out which aren't safe. Because of this, having
Lookout Mobile Security
installed is a nice way to add an extra layer of protection for your phone. Not only will it scan your phone for viruses and potential threats, it will also scan each new app that is downloaded and installed. Furthermore, it also includes a Data Backup that will save your contacts, call history, and even pictures (if you select it) to their secure server, and also a phone locator that you can access via the web to view your missing phone on a map and make it play a loud scream sound.
These are just a few of the apps that are available for Android, of which would be too many to mention. Let us know in the Comment section below which Android apps are a must have for you!