You must talk for five minutes on a regional carrier's network before the Galaxy S5 is unlocked for use
17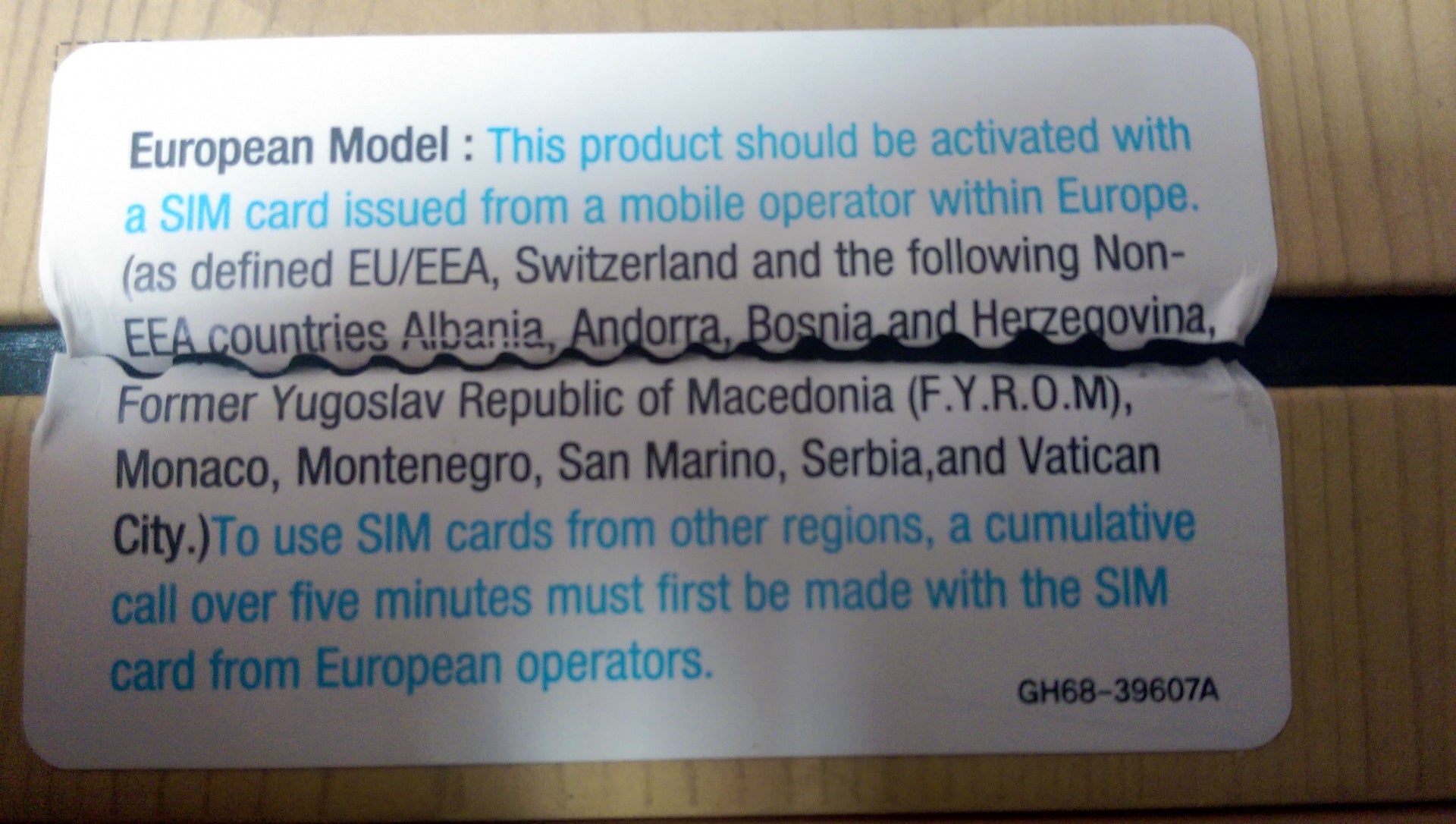 Samsung is getting the message across.
Do you remember how region lockingworked on the Samsung Galaxy Note 3? Basically, if you bought anunlocked Note 3 in Europe and brought it to America withoutactivating it with an European SIM first, you were in for an unpleasant surprise. To be able to use it, first you had to make a call with a SIM-card by a carrier from the region where you bought it from - Europe, America, Asia, etc. Still, Samsung's support or an online unlocking service would havetaken the chains off for you, so it wasn't that big of a crisis. ButSamsung should have been more open about the region locking from the beginning.
Unfortunately, Sammy decided to go theextra mile to ensure that importers would have a harder time withunlocking Galaxy S Fives before selling them off. Alas, regular usersare at a disadvantage, too. What's going on? Well, to activate yourS5 that you bought from Europe, for example, you will not only have to pop inan Euro-SIM, but actually talk for five minutes with it, which meansyou need a pre-paid, or otherwise working subscription.Congratulations!
Still, Samsung is open about theprecautions this time. Special stickers found onEuropean Galaxy S5 boxes suggest that the user must make cumulativecalls over five minutes in length with a SIM card from an Europeanoperator. Fair enough.
What should you do? Well, it might bein your best interest to avoid buying a device locked out of your region in thefirst place. But if you absolutely have to, then you can ask SamsungSupport to unlock your phone, or use a specialized region unlockingservice. Perhaps the developer community will think of other ways to"jailbreak" the smartphone, but alas, these things don'thappen overnight. Either way, enjoy your Galaxy S5.
via AndroidAuthority