You must check out Google's selection of 2014's best Android games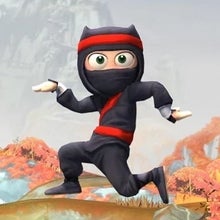 While we regularly present you our own selections of the best games available for smartphones and tablets, we thought it would be interesting to take a look at what Google considered to be the finest Android games of this year - as evidenced by a category called "Best Games of 2014" in Google Play Store.
No less than 104 games are included in the category. We won't mention each and every one of them here, but we'll present some that have caught our attention in one way or another. While Google doesn't list the 104 games in any particular order, our selection is in alphabetical order. Enjoy!
For the rest of what Google believes to be the best Android games of 2014, follow the source link below. And while you're here, let us know what your favorites have been thus far, will you?