You know iPhone 6 bends under pressure, but do you know how to fix it? Here's a video tutorial
36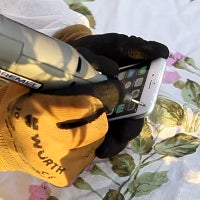 As usual with every major iPhone or iOS release, there is a "thing" that is the butt of all jokes for a while. For the
iPhone 6 Plus
and even the smaller
iPhone 6
, it's the fact that the ultrathin aluminum phones would bend when you put some effort in it.
#Bendgate
videos have been populating the Internets ever since the iPhone 6 release date, with plenty of humorous moments derived from simply pressing your thumbs against the back of the phone, and pressing sharply inwards, until the thing starts resembling the
LG G Flex
.
That's all fine and dandy, but what about more constructive videos that actually show you a tutorial on how to fix Apple's bendy creation once it's crooked, provided you haven't sent it to the point of no return already? Well, here are some instructions for you, just don't expect them to be constructive.