You can now customize the Android navigation bar (no root required)
20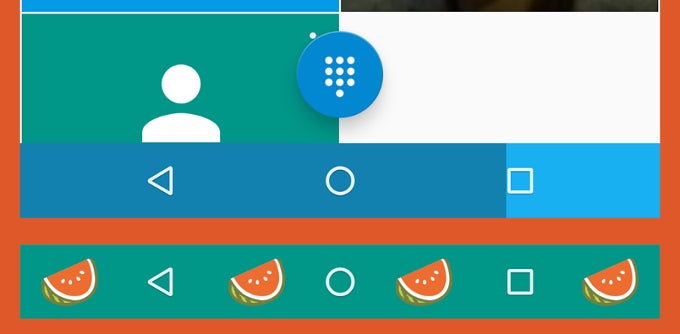 Navbar Apps lets you customize your Android device's navigation bar without the effort of rooting
We recently learned that Android Nougat has a neat trick up its sleeve that could
open the door to customization of the virtual navigation bar
. Though said feature is not yet ready for prime time, it's clear that this particular part of the Android API is open for manipulation and one developer has already taken advantage. Navbar Apps lets you decorate the navigation strip with all manner of weird and wonderful designs.
Before now, those looking to tweak this aspect of Android would have to go through the rigmarole of rooting. Now, you can really alter the look of your Android interface beyond a simple wallpaper, widget or custom launcher.
The app is free to download while the full version can be unlocked for a dollar. You can customize the nav bar to fit in with the color schemes of certain apps, and there's even support for custom widgets, like battery level icons.
If you've always wondered what it'd be like to alter navigation bar with ease, now's your chance. As a heads up, there's also a thriving community on Google+ sharing ideas, icons, designs and the like, which you can find at the source.