You can now buy Fitbit's first smartwatch, the Fitbit Blaze
5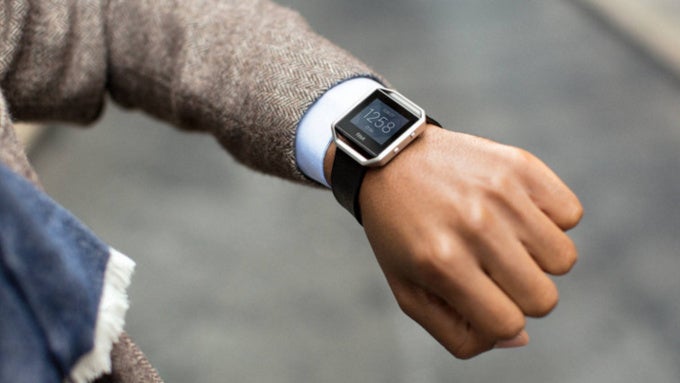 Starting today, you can now buy the Fitbit Blaze, the first smartwatch from
fitness tracker
makers Fitbit, at Amazon, Best Buy and most big tech retailers in the United States.
With a price of $200, the Fitbit Blaze is now a full-on smartwatch, but it is much more than a regular fitness tracker as well: it connects to your smartphone to relay you info about incoming calls, text messages and calendar events. At the same time, though, it does not support third-party apps and no, you won't be able to check your tweets or Facebook news feed on the Blaze. The only other 'smartwatch' feature you can expect is music control, so that you can easily pause and switch between tracks.
Somewhere between a smartwatch and a fitness tracker
Not being a smartwatch allows it to be better than modern smartwatches at one key area: battery life. The Fitbit Blaze lasts up to 5 days on a single charge, while
Apple Watch
users usually get around a day of use, while Samsung's Gear S2 averages about 1.5 days of use. This makes traditional smartwatches practically useless for tracking your sleep (you usually charge them at night), and sleep tracking would definitely be one of the advantages of having a Fitbit Blaze.
Continuous heart rate is the big highlight here, as you get readings that show you your peak as well as average heart rates. The Blaze does not have a GPS on itself, but when paired to a smartphone, it maps your runs and cycling neatly with Connected GPS (basically, it uses the phone's GPS). Multi-sport mode brings running, biking, cardio and other guided workouts straight to the Blaze's screen, and you can also see summaries of your workouts and goals.
You have three types of bands for the Fitbit Blaze: the regular one, 'Classic' collection, a leather band and finally a metal links chain. In the latter two, you get the band and the frame together, while the actual plastic bit with the screen, processor and heart rate sensors slips inside the frame. Prices are set at $30 for the regular band, $100 for the leather band (with frame), and $130 for the metal one (with frame).