You are not forgotten - ASUS PadFone 2 gets Android 4.4 KitKat update
2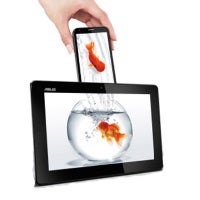 The last time ASUS's
PadFone 2
saw an update was in December 2012, receiving a Christmas sock full of Jelly Beans. But it looks like the phone-tablet combo strapped on Gordon Freeman's
long-jump module
and leaped from Android 4.1 all the way to Android 4.4 KitKat overnight! It seems ASUS still cares, and besides, a late update is way better than nothing, right?
But don't rush to install KitKat right away. Before you do anything else, hook up your PadFone to a computer and back-up all your user data using ASUS PC Tool, because the update process will reset your device like it came fresh off the factory. The update is almost 950MB in data and it won't be available for OTA installation. So follow ASUS's slightly confusing upgrade instructions in the source link, and make sure you download the correct firmware version for your locale.
To check which build you need, go to Settings-> About PadFone -> Build number, and look at the XX_PadFone-11.X.X.X line. It should tell you which version to download and install.
Sadly, there's no change-log in sight, but we can hope that ASUS took its sweet time and worked in plenty of fixes and optimizations inside the update.
Source:
ASUS
via
Android Police