Yearly awards for the best mobile products have been handed out by EISA
2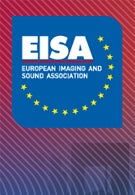 The European Imaging and Sound Association (EISA) have handed out their awards for the year's best mobile devices. The awards aren't limited to just phones, as the EISA also throws some love at the year's best headphones, the best personal GPS device, etc.
The winners include some names you might expect, while other big names have been omitted. Apple won an award, but not for the device that many would have expected. They were recognized for their achievements with their tablet device, the iPad, as the EISA has great respect for what Apple has done in regards to bringing forth digital publications, such as newspapers.
There have been a ton of big name phones to hit the shelves this year. With top-tier operating systems such as Android and iOS coming into their respective primes along with premier quality handsets, the competition was thick. There could only be one winner though, and this year the honors went to the
Samsung Galaxy S
.
The original Samsung Galaxy S was an international release. In the U.S., the phones were branded differently (even though they all bear the Galaxy S tattoo) for each of the 4 major carriers. They are the
Samsung Captivate
for AT&T, the
Samsung Vibrant
for T-Mobile, the
Samsung Epic 4G
for Sprint, and the
Samsung Fascinate
for Verizon. Even though there have been some other releases that were deserving of rave reviews (
iPhone 4
,
HTC EVO 4G
,
Motorola DROID X
to name a few), the Samsung Galaxy S is a deserving winner.
While some companies have a reason to celebrate, others have a reason to scratch their heads. Where is Nokia and RIM in all of this? Times are certainly changing; as two of the world's biggest (and historically best) manufacturers were nowhere to be found. Even Sony Ericsson was honored with an award for their cute, Android-powered
Xperia X10 Mini
.
These awards don't mean that the alarms should be sounded on some of the most familiar names in the mobile universe. This simply means that we have a whole other year to see what mobile devices may be honored this time next year.
source:
IntoMobile