Yahoo launches Axis, it's new mobile browser that is also a search tool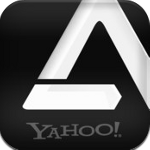 Yahoo is entering the
crowded and competitive world of mobile browsing
on Wednesday night when it launches Yahoo Axis on the Apple App Store. The browser can also be used as a plug-in for IE, Safari, Chrome and Firefox. Obviously, with the Yahoo name, search is a major function and instead of a list in blue print you get visual responses to a query. For example, search for a web site and you will get a visual representation of the site. Yahoo says it has images representing 85% of all web sites. Bing will still be used for algorithmic search, but Yahoo will present results based on its long database of user history.
While searching with the browser, users will be able to see what's trending, answers and
thumbnails of the top search results
. Click on one of the thumbnails and Axis becomes a browser. Swipe from the top and you're back in search mode using what Yahoo calls "elastic refresh" to navigate results pages. Searches, recently visited sites and bookmarks stay constant across multiple platforms. Yahoo Axis will be part of a toolbar bundling deal with Firefox and Internet Explorer which resulted in the company shipping more than 80 million browsers last year
Versions for Android and Windows Phone are expected
and BlackBerry users will be shut out. Yahoo is also working on a Metro version, possibly for Windows Phone 8. The search engine can do basic web searches and image searches. And those who use social networks will be happy to know that Yahoo Axis has a tool for easily sharing web pages via Twitter, email or Pinterest (no Facebook, for some reason).
Again,
Yahoo Axis will be available for free from the Apple App Store
later Wednesday night. In the meantime, check out the three ads Yahoo produced, one each for the Apple iPhone, Apple iPad and for desktop users.
source:
Yahoo
via
Forbes