Yahoo! Messenger to lose several features on December 14th
15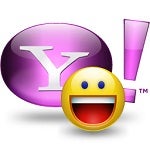 One might say that Yahoo! is a company going through a transition. The company's new CEO, Marissa Mayer,
has a lot of challenges to address
for the former king of the internet.
One of the nice features of Yahoo! Messenger was its interoperability with Windows Live. The instant messaging application also has the ability to handle calls (Yahoo! Voice Phone), video conferencing and group messaging.
All of those features are going away in just a couple weeks. Yahoo! announced that Messenger Public Chat Rooms will close. Yahoo! Messenger Pingbox, which is an integrated social network and blog tool will also go the way of the Dodo. Perhaps the biggest hit is the interoperability with Windows Live – on December 14th, Microsoft buddies will still appear in the user's contact list, but messaging will not be possible.
Finally, Yahoo! Voice Phone In and Phone Out will be closed out on January 30, 2013. The service has a branded landline component as well, served by Jajah. Effective immediately, users will not be able to add funds to their accounts and current balances will be refunded. This service was effectively a competitor to Skype and Messenger-to-Messenger calls will still be possible, but it is pretty clear Yahoo! tipped its hat and is bowing out of that space.
If you use the Yahoo! Messenger app on Android or iOS, these feature cuts remove a bit of functionality. A couple features that appear to remain are free international SMS texts can be sent to cell phone users in the several countries around the world (US, Philippines, Vietnam, India, Indonesia, Malaysia, Canada, Pakistan, Kuwait and Thailand), and Facebook support is still in place.
source:
Yahoo! Messenger Blog