Xposed framework on Android 6.0 Marshmallow? Developer says he is "on a good way"
19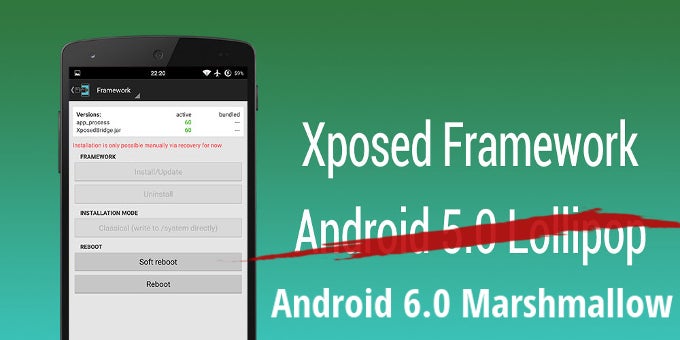 It won't be a grand overstatement to claim that Xposed framework is to the tech-savvy Android community as to what the Holy Grail was to the Medieval man - everything is right in the world if you can get your hands on either. The framework, which is mainly developed by recognized XDA developer rovo89, allows for almost unprecedented control over Android, not to mention the bottomless pit of customization options the various Xposed modules offer.
Those devoted tinkerers who have already jumped on the Android 6.0 Marshmallow will probably be quite content to learn that rovo89 has already made some progress on the cumbersome task that is porting the framework to the newest version of the OS. It seems that won't be that easy since Google has modified the source code in many ways, and simply locating the changes is slowing down the developer from porting all of his ART modifications to the new version of Xposed.
In his own words, the conversion is
"more difficult than
5.0 -> 5.1"
and has led to numerous issues that are currently hindering the progress. As usual, no release dates were given, but we wholeheartedly hope that Xposed fans will have reasons to celebrate in the near future.